08 Mar

Pull Tab Palooza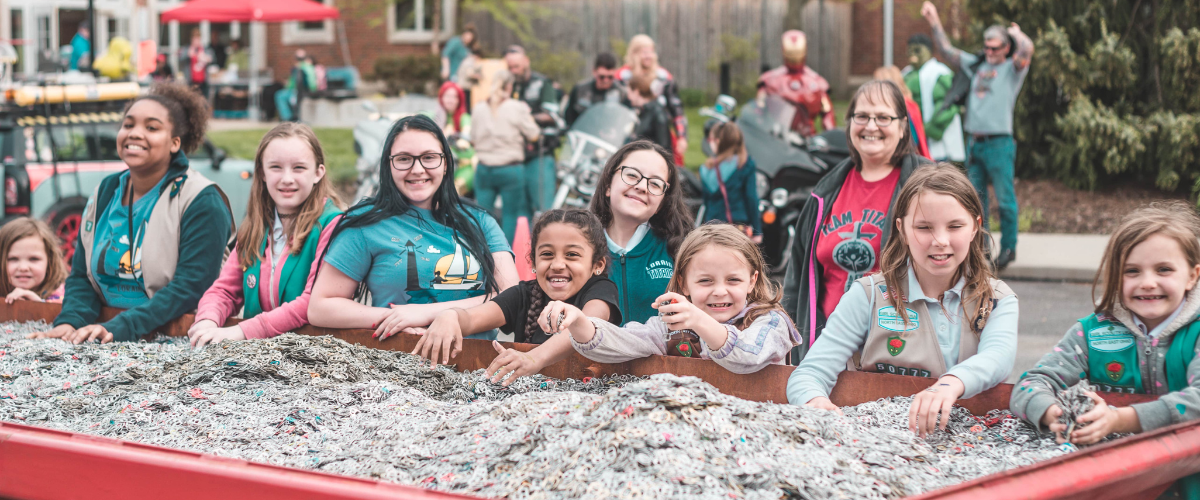 Pull Tab Palooza
280
280 people viewed this event.
Join us for the 2023 Pull Tab Palooza on Friday, April 21st from 2:00pm to 6:00pm at both the Cleveland Ronald McDonald House and Akron Ronald McDonald House!
Pull for a purpose and join us for an afternoon of FREE family fun! Donate your pull tabs, meet with our pet therapy partners, take photos with superheroes, Star Wars characters, and more!
No registration is required, we hope you join us for a special day!
Locations
Akron Ronald McDonald House
141 West State Street
Akron, OH 44302
Cleveland Ronald McDonald House
10415 Euclid Avenue
Cleveland, OH 44106
The Petrey Family Collects 1 Million Pull Tabs
In 2014, Theresa Forlini-Petrey's daughter, Mahrianna, was born at just 26 weeks, weighing 2 lbs, 5 oz. She would spend three months in the NICU, her parents minutes away at our Akron Ronald McDonald House.
"Being at the Ronald McDonald House gave a sense of peace…that's a priceless gift that I can never repay," Theresa says.
During Theresa's stay, her grandmother brought pull tabs collected by her late grandfather. That spurred Forlini-Petrey to ask others to start collecting. Her Facebook group now has almost 450 members, and has donated more than 1 million tabs. Eight-year-old Mahrianna loves delivering pull tabs with her family.