Our Relationship With McDonald's
Our Relationship With McDonald's
Ronald McDonald House Charities of Northeast Ohio is an independent 501(c)(3) nonprofit organization. While we are neither owned nor operated by McDonald's, McDonald's Owner/Operators of Northeast Ohio are an integral part of our history and a vital source of ongoing support. Our relationship currently provides more than 16% of our yearly operating budget.
McDonald's Owner/Operators of Northeast Ohio have been supporting Ronald McDonald House programs since 1979 when they provided startup funding for the Cleveland House, the first in Ohio and ninth in the world. They subsequently contributed to the openings of Ronald McDonald House of Akron in 1985, RMHC of Northeastern Ohio in 1988, and RMHC Mahoning Valley and Western Pennsylvania in 1993.

Throughout the years, McDonald's Owner/Operators have remained steady contributors, helping fund program and facility expansions, serving as board members, volunteers and event sponsors, and inspiring the involvement of McDonald's suppliers and employees. In addition, they have encouraged and collected contributions from McDonald's customers to benefit RMHC Northeast Ohio. Customers can contribute through:
Purchasing menu items featured in local and national promotions. Owner/operators donate, for example, $.25 from each Shamrock Shake and a penny per Happy Meal sold
Donation collection boxes in restaurants and drive-thrus
Rounding up their purchase to the nearest dollar through Round-Up for RMHC
$1, $3 or $5 donations in the McDonald's mobile app
The Owner/Operators' commitment to helping families with sick and injured children was reaffirmed in 2020 when they supported the merger to create what is now RMHC Northeast Ohio.
We are grateful for this vital forty-year+ relationship and look forward to many more years together helping families when they need it most.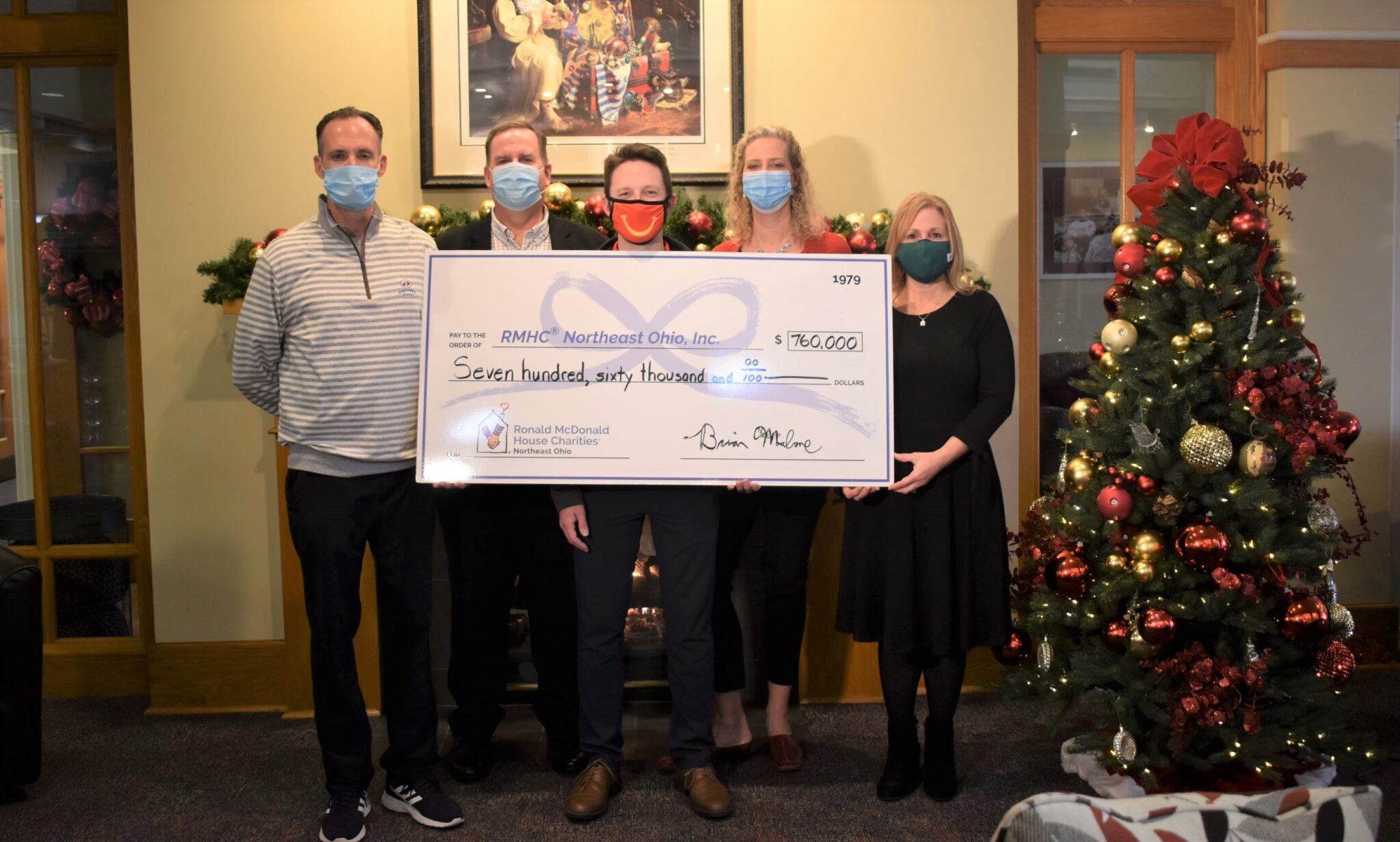 While our relationship with McDonald's provides more than 16% of our yearly operating budget, we rely on the generosity of individual donors and our corporate and community partners for the rest. Find out about ways to help support our mission.