Help Keep Our Families Comfortable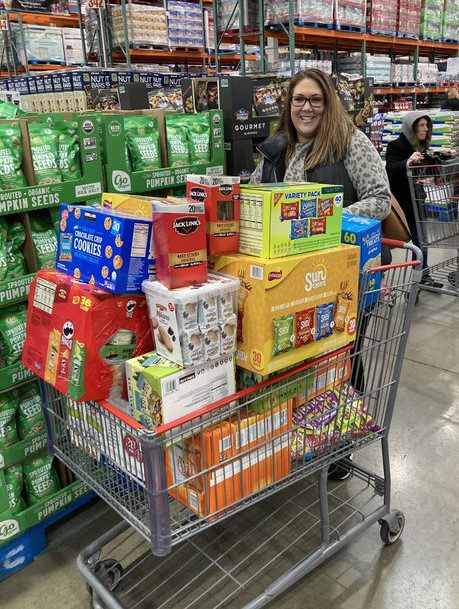 At Ronald McDonald House Charities of Northeast Ohio, our guests rely on donated items on a daily basis to be comfortable.
Ways to contribute:
Host a Wish List Drive
A Wish List Drive is an organized donation drive to rally a group together for a good cause. Be creative by involving your school, group, or workplace in donating these much-needed supplies.
Purchase items from our Amazon Wish Lists
To purchase items for one of our programs, please click the appropriate link to be redirected to our Amazon Wish List. These lists are updated frequently and offer the option to ship directly to a program.
Purchase frequently used items
Our guests use items such as toiletries, individually packaged snacks, juice boxes, and toys at our programs daily. These items can be delivered to the Akron House and Cleveland House.
Purchase gift cards
Purchasing gift cards is a great way of allowing us the flexibility to buy what we need as needed. Please see below for details about which gift cards we use and where to deliver these items.
If you would like assistance or a current list of our urgently needed items, complete the form below. A representative will contact you within one to two business days. Donations are accepted daily at the Cleveland House and Akron House between 9 am-8 pm.
Amazon Wish List
You can purchase wish list items through our online Amazon Wish Lists for an easy way to ensure we receive exactly what we need. There are Amazon Wish Lists for our Akron Ronald McDonald House and Cleveland Ronald McDonald House. When purchasing your donation, please make sure you select the correct address so that items are delivered to the Ronald McDonald House. If purchasing from our Amazon Wish Lists, please be sure to include your contact information so we can acknowledge your donation!
Gift Cards
Ronald McDonald House programs use gift cards to purchase household supplies and perishable items that we need. We also can use gift cards to treat our guests on special occasions and celebrations such as birthdays and holidays. Please see the list below for gift cards we can use in Northeast Ohio. Gift cards can be delivered to the Akron Ronald McDonald House and the Cleveland Ronald McDonald House.
ACME
Aldi
Amazon
Buehler's
Costco
Dave's Supermarket
Gas cards
Giant Eagle
Heinen's
Home Depot
Lowe's
Rite-Aid
Sam's Club
Target
Trader Joe's
Walmart
Local restaurants around Cleveland and Akron