Ronald McDonald Family Resource Link
Find Resources to Help Meet Your Family's
Immediate and Long-term Needs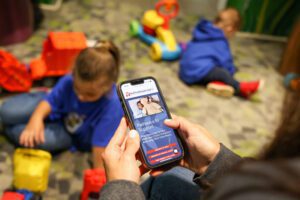 Many families face common challenges when they return home or first receive their child's diagnosis. These include learning about and accessing available services and supports, as well as connecting with families in situations similar to their own. That's why we created RedTreehouse.org.
Curated resource pathways allow individuals to browse a collection of 5,000+ verified listings by medical condition or specific need, while Parent & Pro Picks offer information and groupings of resources on a variety of useful topics.
The information families can find on RedTreehouse.org includes:
organizations and professionals that can provide guidance and services
steps to take if your child or young adult is diagnosed with a disability or chronic illness
access to community-based health, social services, and education
balancing needs of family members
growth and development
coping with stress
partnering with and influencing decision makers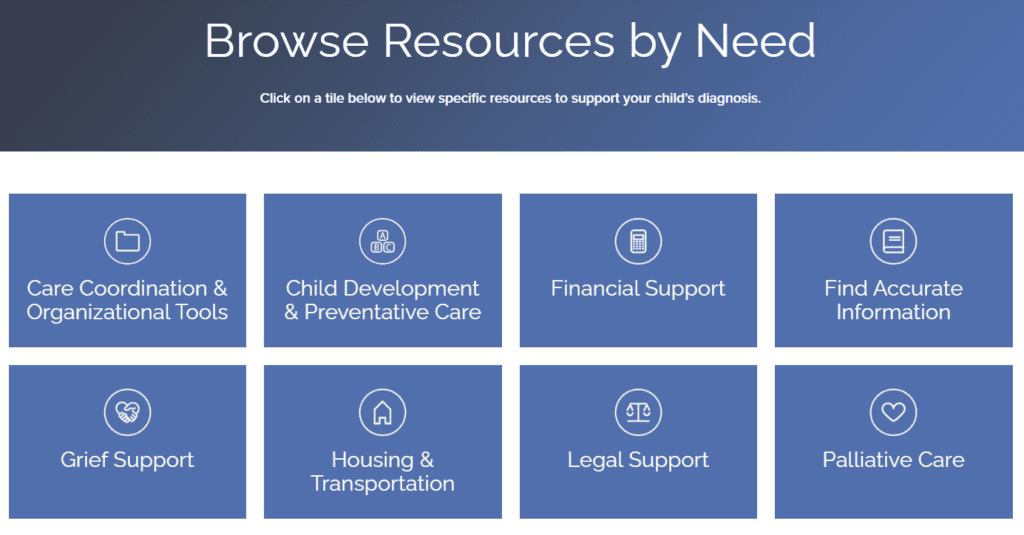 Navigate by Need
If you are looking for resources to meet a particular need, such as housing or grief support, you can find them via these pathways. Specially selected resources are shared for each category.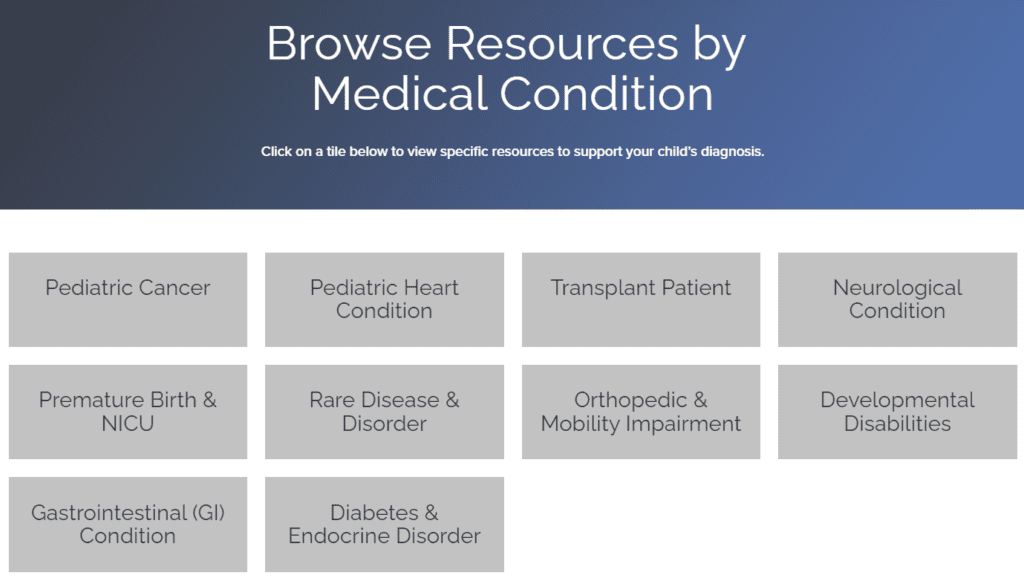 Navigate by Medical Condition
For resources to support you as you care for a a child with a certain type of medical condition, browse pathways by diagnosis. Within those areas you'll find sets of applicable resources.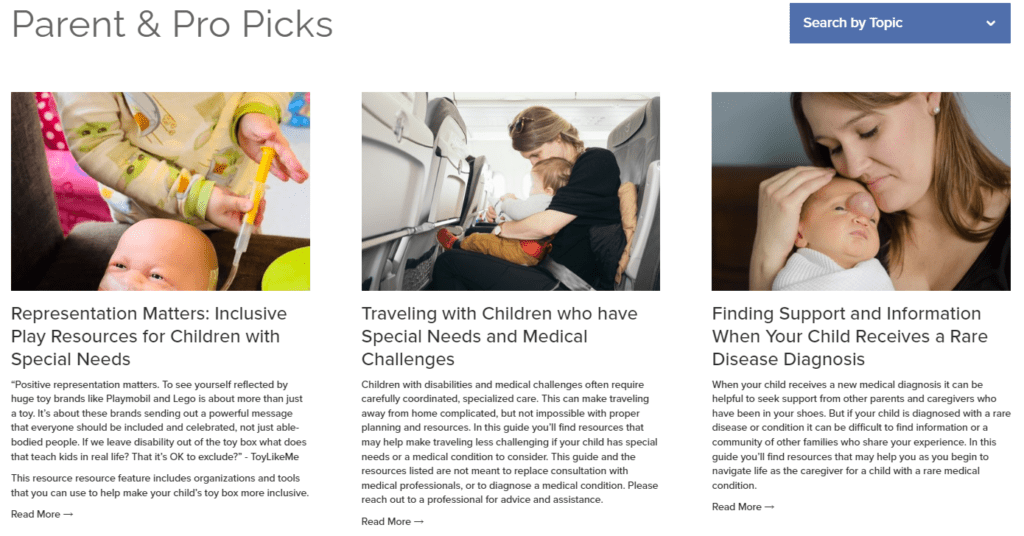 Parent & Pro Picks
Browse original guides and stories that provide guidance around specific topics. These selections highlight collections or individual resources found to be helpful by professionals and parents based on their lived experience.
You can still search our full database of resources by keyword, plus filter by service or condition/issue, and age group.
Services & Categories
Advocacy & Service Coordination
Assistive Technology & Equipment
Behavior Issues
Care (Child, Adult, Respite)
Early Intervention
Education
Emotional Support
Employment
Family Issues
Financial Resources & Services
Health and Wellness
Health Insurance
Housing & Living Arrangements
Legal Information & Services
Recreation & Social
Therapy/Treatment/Trauma Recovery
Transition Planning
Transportation
Conditions & Issues
Abuse/Trauma/Violence
Adoption, Foster Care, & Kinship Care
Autism Spectrum Disorder
Developmental Disabilities
Family & Parenting
Health & Medical Conditions
Hearing & Visual Impairments
Juvenile Justice
Learning Disabilities
Mental Health
Mobility & Orthopedic Impairments
Substance Use Disorders & Prevention