Wishes for Wyatt
When unexplained bruises began appearing on four-year-old Wyatt Brown, his parents were concerned. Within a couple months, Wyatt's life was on the line. Find out how everything came together for… read more
Help families like the Browns NOW
RMHC® Northeast Ohio gives a family with a sick child what they need most — each other.
We believe when a child receives care, family needs to be there.
That's why we help families stay together and near their hospitalized children in our Ronald McDonald House® and Ronald McDonald Family Room® programs.
We believe all families deserve access to quality care.
That's why we help to reduce barriers, providing a comfortable place to stay at little to no cost. It's why we offer dental care for underserved children in our Ronald McDonald Care Mobile®, a fun STAR Center learning environment while siblings receive outpatient care, and connections to resources through RedTreehouse.org.
Please join us.
Latest Chapter News & Events
Register NOW for Wine Women & Shoes presented by SITE Centers!
A week of fun leads up to our virtually fabulous broadcast on October 21 at 7:30 PM. Purchase host kits, Majestic Steel USA Key-to-the-Cellar and KeyBank Key-to-the-Closet raffle tickets now!
Register NOW!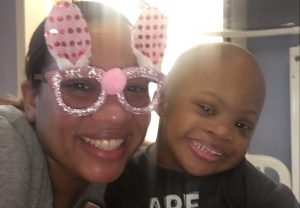 Second Home, Second Hope
Adelaida Brown stayed at the House when her infant son had heart surgery. Two years later, her family would need long-term support as the child battled, and triumphed over, cancer.
Read More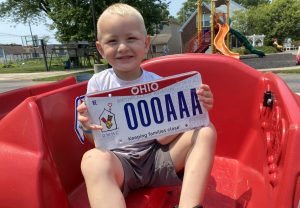 New RMHC License Plate Raises Funds and Awareness
A new specialty license plate has just been created to help raise awareness and funds for Ronald McDonald House Charities across Ohio.
Read More