Ronald McDonald STAR Programs
Providing Support, Teaching, Awareness and Resources in Outpatient Settings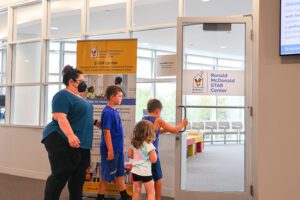 It's a familiar sight: caregivers trying to focus on a child's medical treatment while caring for other children accompanying them. In some cases, this can be a significant barrier to receiving the best care or making the most informed decisions. Ronald McDonald STAR programs provide support so caregivers can turn their full attention to the patient.
STAR (Support, Teaching, Awareness and Resources) Programs offer a fun and welcoming learning environment for children while their siblings receive outpatient or emergency care. Children are given activities and mini lessons to promote well-being and healthy habits. Caregivers are given information and resources to help foster healthy child development and family interactions.
Families also receive information about the free Ronald McDonald Family Resource Link, www.redtreehouse.org, which offers pathways to support through curated listings of organizations, tools and guides to help families navigate through challenges.
Learn about volunteer opportunities, including becoming a STAR Center Assistant.
STAR Program Locations and Registration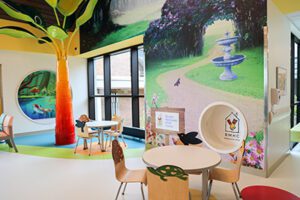 Akron Children's Hospital Beeghly Campus Pediatric Emergency Department
6505 Market Street
Boardman, OH 44512