Your gift today helps families like the Vagis
"When your child is hospitalized, you don't realize how much your normal day-to-day operations are upended. Using the Ronald McDonald House and Family Room just alleviated some of the stress and uncertainty." – Lisa Vagi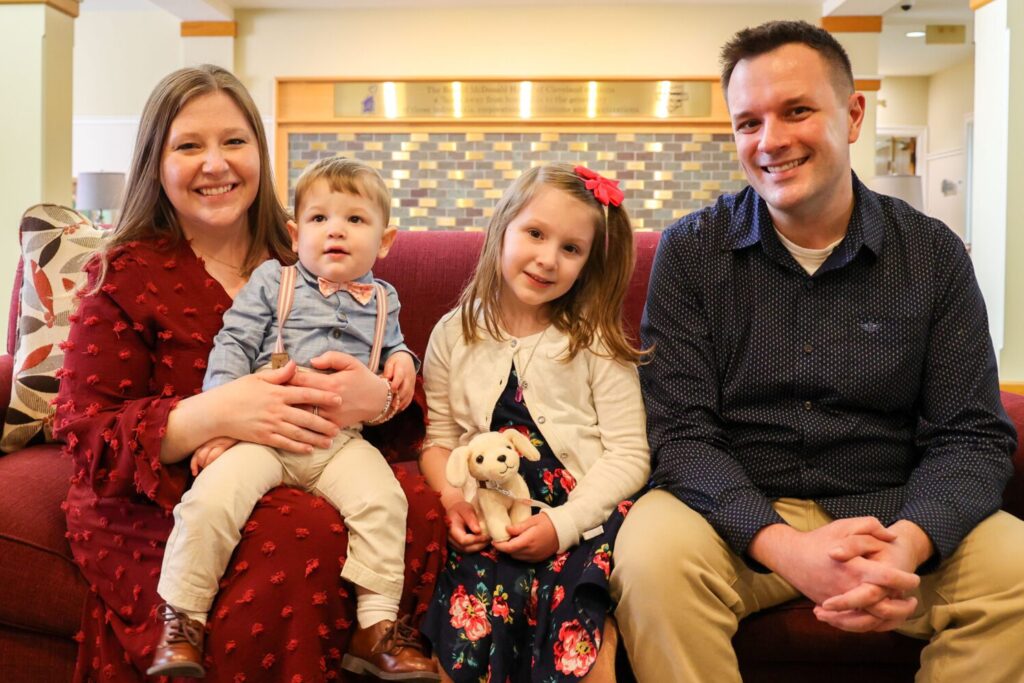 When six-month-old Finn was diagnosed with infantile spasms or West syndrome the Vagi family's world turned upside down. As healthcare professionals, Billy and Lisa knew exactly how serious the diagnosis was. They also knew about the Ronald McDonald House and Ronald McDonald Family Room, where the whole family got the support they needed. Thank you for helping families like the Vagis stay together near the care their children need.
"You're surrounded by a lot of quiet support at the House and the Family Room. You pass parents in the hallways, smile at them in the Family Room. You know they're going through a similar situation. It helps to support you through your own journey."
– Billy Vagi
What Does it Cost to Stay?
It costs more than $150 per day for us to host a family at one of our Ronald McDonald House programs. Because of the generosity of our donors, we are able to provide our services free of charge to families.
Donate by Check
To donate by check, please make it payable to Ronald McDonald House Charities of Northeast Ohio, Inc.
Mail to:
RMHC Northeast Ohio
10415 Euclid Ave.
Cleveland, OH 44106