Help feed families in the final stretch of our kitchen renovation!
For families with children battling health issues, a freshly prepared dinner, served lovingly at the end of a long day, nourishes both the body and soul. While our kitchen renovation is in the final stretch, we need to provide catered dinners to families staying at our Cleveland Ronald McDonald House.
Make an immediate impact by funding a meal today!
We are nearing the finish line in our Cleveland kitchen expansion project. Despite careful planning, global supply chain issues have disrupted our phasing, leaving us unable to prepare dinners for guests for the next 8 to 10 weeks.
During this last leg of our journey to a new commercial kitchen, we want to keep providing nourishing, hot dinners to families staying with us. We can do that with your help—funding catered meals.
Estimating we will need to provide 5,280 meals during this period, and that is the number of feet in a mile, we set the goal at a MILE OF MEALS!
Please consider helping us make strides toward that mile. Maybe you can fund a foot or give an inch!  No donation is too small—all gifts get us steps closer to filling the need.
Go the Extra Mile for Families.
Please Give Today. 
Why are Meals Important?
Families with a sick or injured child have many concerns and needs. Here's what they say about meals provided by RMHC NEO.
"The family meal program was an absolute lifesaver. Not having to worry about where our next meal was coming from was a huge relief."

"The availability of meals eased the financial burden GREATLY."
Learn more about the impact of our Family Meal Program.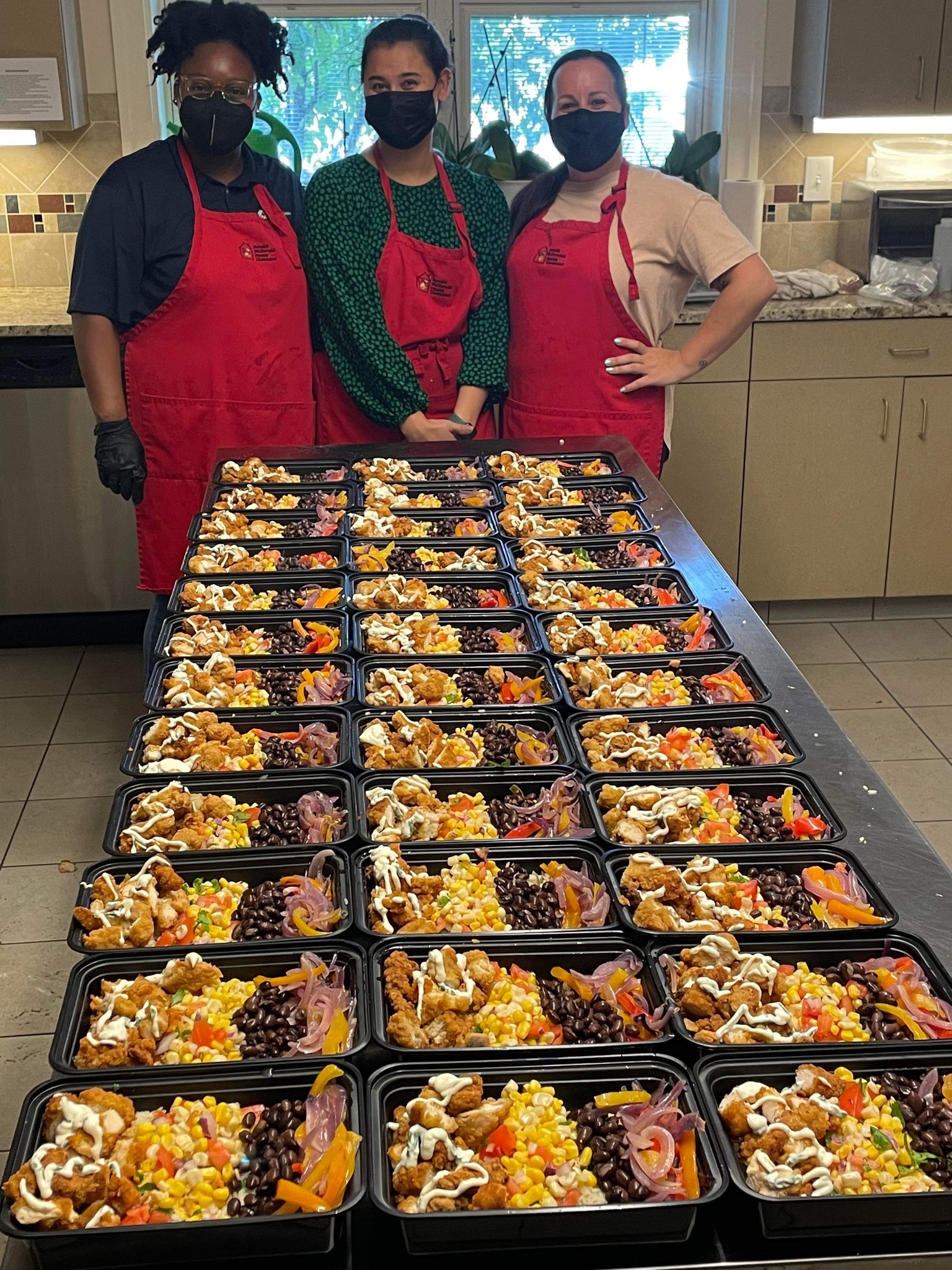 Want to Donate by Check?
Please make checks payable to Ronald McDonald House Charities of Northeast Ohio, Inc., with Mile of Meals indicated in the memo line. Mail to:
RMHC Northeast Ohio
10415 Euclid Ave.
Cleveland, OH 44106
Thank You!