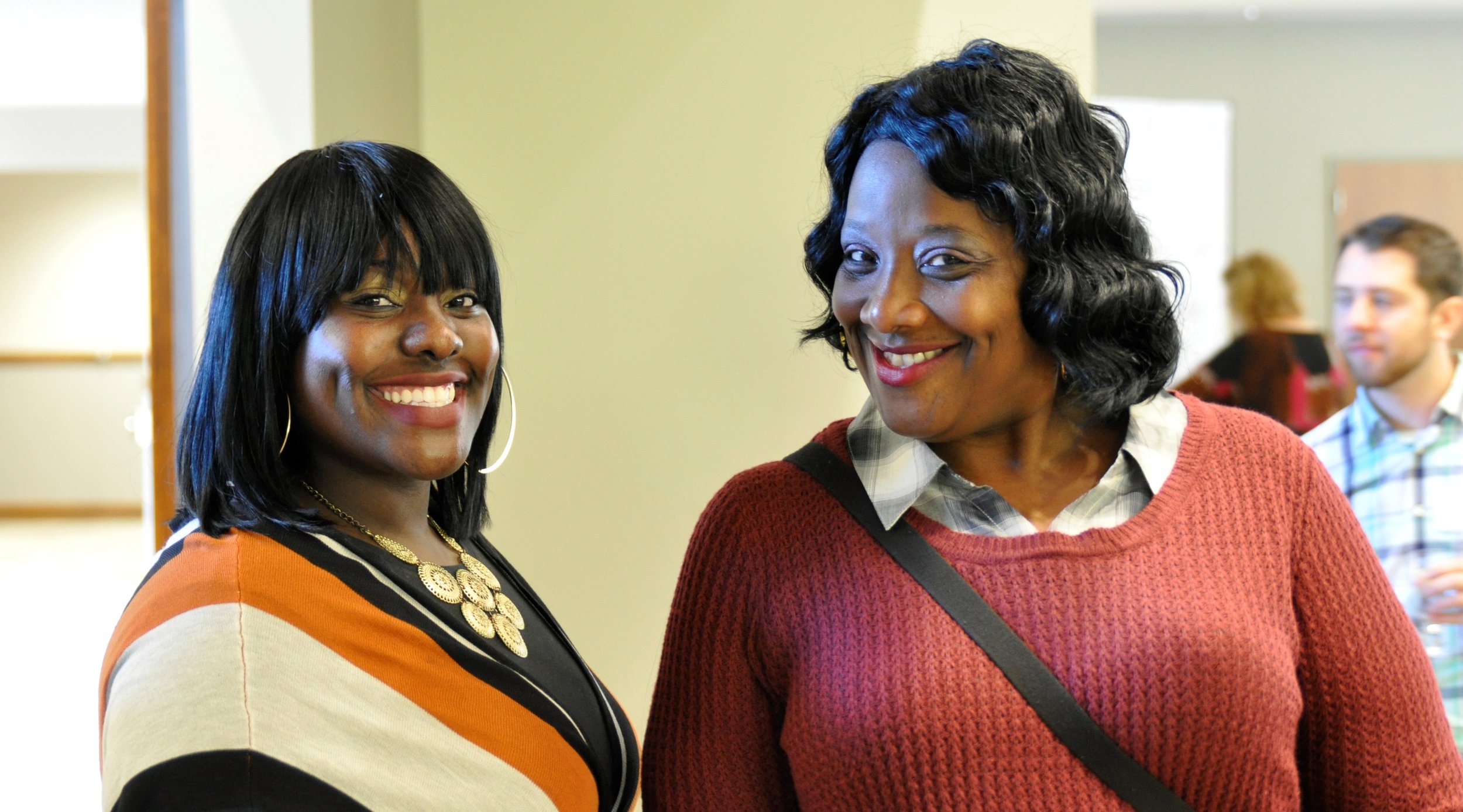 07 Nov

Volunteers Recognized at Annual Brunch

The Ronald McDonald House of Cleveland celebrated the commitment and generosity of our volunteers at the Volunteer Recognition Brunch on Saturday, November 5 at Cleveland Metroparks Zoo's Stillwater Place. Nearly 200 volunteers and their fans gathered to recognize all volunteers and those who have served with special merit this year.

To date, 330 volunteers have donated 27,377 hours. They have served 794 families at the House, 58,357 Family Room visitors, and 21,365 visitors to RedTreehouse.org!
The 2016 Willa Jones Award winners are the Lovely Lunch Ladies: Andrea Bernard (founder), Mary Anne Brej, Stacy Cloutier, Lynn Hoffman, Karen Horowitz, Barb Kolezynski, Kathleen McGinness, Marilyn Millet, Linda Peters, Constance Ridenour, Gladys Rodriguez, Susie Schneider, Lori Sullivan, Judy Svrga, Sandy Varrone. Every other Wednesday the Lovely Lunch Ladies, who started cooking at the House in 2001, make a delicious and nutritious lunch for families staying at the House. The Willa Jones Award recognizes a volunteer who, like Willa, is steady and unwavering in his/her commitment to our mission. Willa showed up to offer her services before our original House officially opened. Willa volunteered from that time forward, with absences only because of her health or when a family member was in need. She "retired" from the House at age 93, after serving for 28 years.
Several volunteers received Volunteers of Merit Awards.
Join this amazing group of volunteers. Sign up to be a volunteer today!
Volunteer