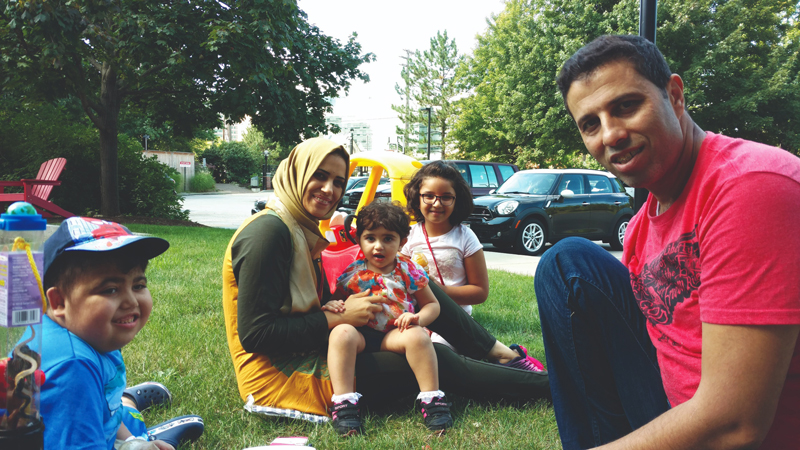 23 Dec

A Place for the Whole Family: Khaled's Story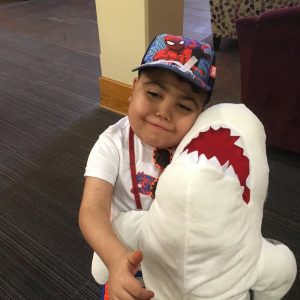 Khaled has lived at Ronald McDonald House for more than half of his ten years. His family came to Cleveland for his groundbreaking four-organ transplant, and stayed nearly two years. They have returned twice for follow-up care. Now younger sisters Sarah and Rose are equally at home here. Parents Mahmoud and Mirvat make sure that all three children enjoy carefree childhood moments, even when Khaled is in the hospital.
Khaled was born with Martinez-Frias syndrome, a very rare genetic disorder that includes severe complications such as intestinal failure, neonatal diabetes, hypothyroidism, iron overload and liver disease. Since birth he required intravenous feeding and daily insulin doses. On his first birthday, he weighed less than seven pounds. After exhausting all local treatment resources, his parents found options for organ transplants here in Cleveland.
Khaled and his parents arrived at the Ronald McDonald House of Cleveland speaking minimal English and not knowing anyone. They quickly met other families and became part of the House community. Having the support of the House helped them endure the barrage of tests, exams, inpatient therapy and waiting for an organ transplant that could provide a life-saving cure. Mirvat, Khaled's mother, was grateful, saying "If we didn't have this home, I don't know what we'd do." Thankfully, Khaled didn't seem to mind the waiting – he was busy making friends with the House volunteers, learning English and playing.
After more than a year, Khaled received a groundbreaking four-organ (multivisceral) transplant. A team of five surgeons worked for 15 hours to transplant a new liver, pancreas, small intestine and duodenum (first section of the small intestine) into his tiny four-year-old body. The transplant was a success and less than two months later, Khaled was discharged from the hospital and allowed to return to the Ronald McDonald House. Ten months after the transplant the family was finally given approval to return to their home country.
The entire family (Khaled, parents Mahmoud and Mirvat, sisters Sarah and Rose) returned in 2015, and again in 2017 for an extended stay that continues today. Khaled's lifesaving treatments are sometimes outpatient and sometimes require an inpatient stay. Every night he is in the hospital, his father sleeps by his side. Mahmoud returns to the Ronald McDonald House in the evenings to spend time with his daughters while Mirvat visits Khaled. Sarah and Rose visit their brother in the hospital often, and when he is well enough they all enjoy family outings or time together at the House.
Throughout their journey, the family has maintained a routine and a sense of normalcy, and have become an integral part of the extended family at the House. The girls play dress up, perform puppet shows, help in the kitchen and participate in all of the evening activities. Mirvat often works with RMH staff and volunteers to prepare the House dinner when there is no scheduled meal group. They have celebrated birthdays, holidays and family milestones at the Ronald McDonald House, and made lasting friendships with other families. Sarah attends school and all the kids have friends to play with, but most importantly, Khaled's family has a place to call home, where they can be together and near the care he needs to survive. Mahmoud is quick to share his gratitude:
Without the Ronald McDonald House, we could not have come to Cleveland to save Khaled's life. When I must be with Khaled at the hospital, I know that my family is safe and happy at the House. This is our home. People ask if I have friends at RMH and I say no; I have family. I have no words big enough to say "thank you" to everyone.
Your support allows siblings to grow up together and parents to be parents — no matter how long a child's treatment or how far away from home.
Donate Now