15 May

Cooking with Mom, Feeling at Home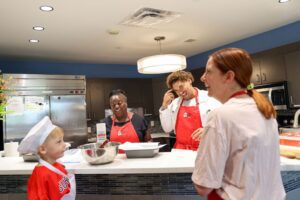 When a child is sick or hospitalized, the whole family is affected, especially when treatment is far from home. Ronald McDonald House helps families have moments of normalcy together, making them feel at home even when they can't be. One thing that makes a kid feel more at home than a home-cooked meal is cooking it with mom. In celebration of Mother's Day, Josh Naylor and his mom paired up with Megan and Major Lindberg to do just that.
Josh was always by my side in the kitchen helping me cook. He has a passion for it, more than my other kids.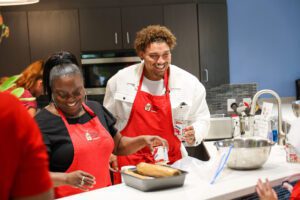 Growing up, Josh Naylor loved cooking, a skill he learned from his mom, Jenice.
Professionally, Josh chose to pursue another passion—baseball. This time of year he can most often be found on the diamond with his team, the Cleveland Guardians.
During his downtime he continues to cook at home, and often lends his talents to the kitchen team at the Cleveland Ronald McDonald House as a family meal program volunteer.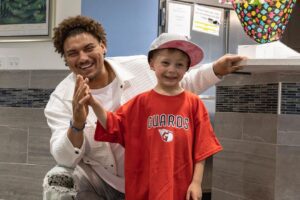 His mom, in town for a Mother's Day weekend visit, joined him to bake one of their favorite desserts for the families staying at the House.
Josh's kindness shines when he interacts with families from the House. Pairing his love of cooking with making a difference for kids and families is a winning combination.
My mom always preaches kindness. To love others and to treat others how you want to be treated.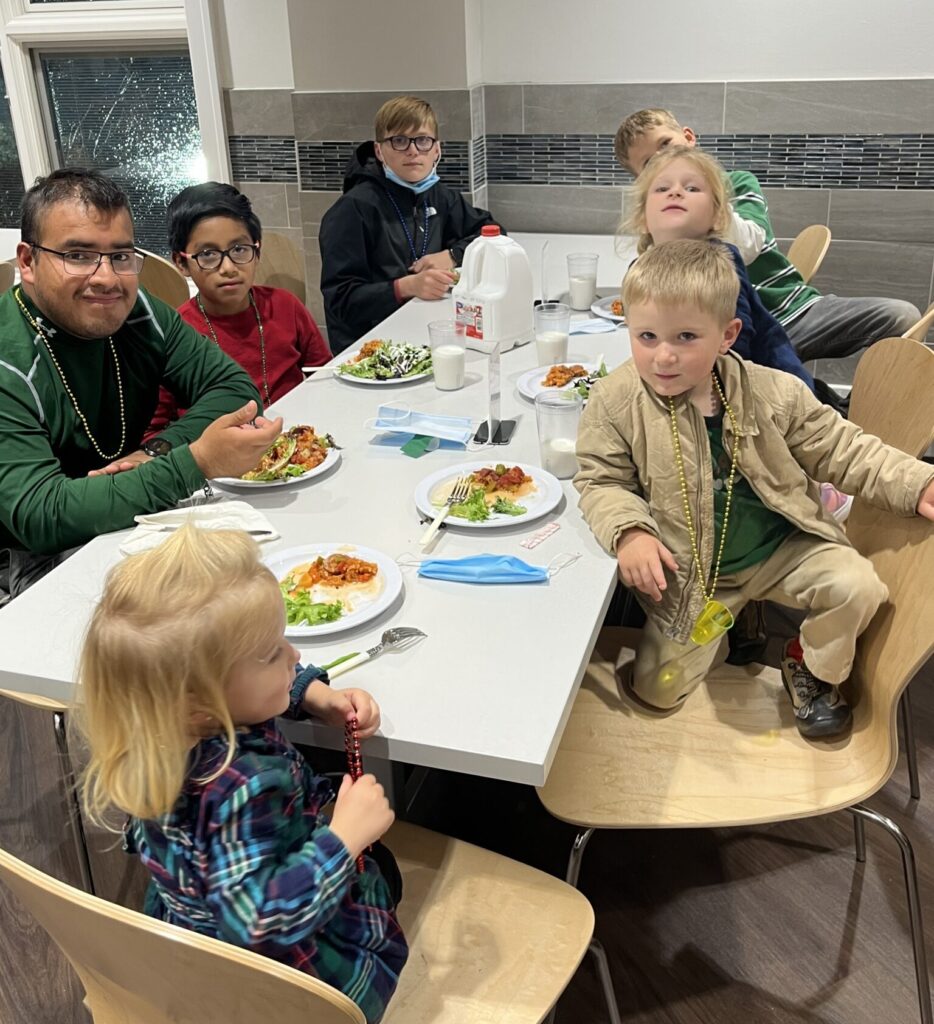 Food is love. We serve three meals a day, 365 days a year in this House, so volunteers like Josh and Jenice are essential to helping us feed our families.
Megan Lindberg, who hails from the Chicagoland area, has been staying at the Ronald McDonald House since early May when her son Max (age 5), had neurosurgery at Cleveland Clinic Children's Hospital.
"When we look for medical providers, we look for people who see Max as a kid who loves to play soccer, who loves his family, and loves wrestling," says Megan Lindberg.  "Cleveland has an epilepsy team that believes in Max's quality of life. They see his passions and joys. They see him."
Living 350 miles from the medical treatment their child needs has put a lot of strain on the Lindberg family, particularly their other two children Malena (10) and Major, Max's twin brother, who stay home with their dad but visit often.
My kids at home don't have their mom or brother for an undetermined amount of time and that brings up a lot of emotions. Ronald McDonald House has given us all a place to stay so that they can see Max and get some time with Mom as they travel back and forth from Illinois with their Dad.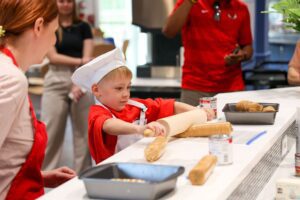 Major has enjoyed the meals at Ronald McDonald House, but with aspirations of becoming a chef one day, decided he was more suited to cook with our volunteer crew.
Together, the Naylors and Lindbergs whipped up a large batch of delicious Skor dessert bars. Seems the Skor bars and the visit may have made a difference for Josh and the Guardians as well as the families staying at the House!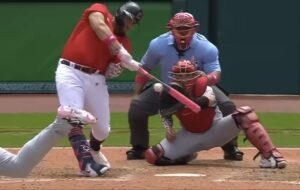 Jenice told us confidently that "Skor bars make you score!" and boy was she right! Josh hit a home run in each of the next three games with his mom and special guests Major and Megan Lindberg watching from the stands. His three homers and seven RBI helped lead the Cleveland Guardians to a series win against the Angels!