14 Nov

Giving Thanks for Our Volunteers

Nearly 200 volunteers of the Ronald McDonald House, Family Rooms and programs were recognized for their contributions at the Annual Volunteer Appreciation Brunch on November 3. Guests gathered for a delicious meal and award ceremony at Stillwater Place, followed by strolls through the Cleveland Metroparks Zoo. Recognition of volunteers by years of service, from one to thirty, was followed by presentations for Volunteers of Merit and the Willa Jones Award.
Volunteers are unpaid not because they are worthless, but because they are Priceless.
THE WILLA JONES AWARD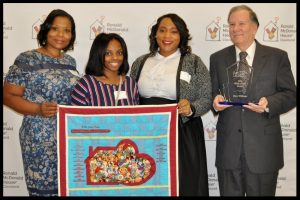 The Willa Jones Award recognizes a House volunteer who, like Willa, is steady and unwavering in commitment to our mission. Willa offered her services before the original House officially opened. Willa volunteered from that time forward, with absences only because of her health or when a family member was in need. She "retired" from the House at age 93, after serving for 28 years.
A Willa Jones Award recipient exemplifies Willa's salt-of-the-earth manner of caring for families – without condition – with a soft and caring conviction. The honoree is someone who is positive about all that takes place, always trusting that staff and Board are making good decisions, and always willing to be retrained when changes take place. This person is quieter and doesn't do big, bold, noticeable things, but is nonetheless the core of what makes the House so welcoming and effective.
2018 WILLA JONES AWARD WINNER, DAVE WILLIAMS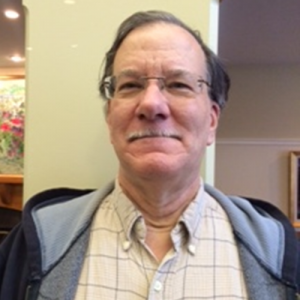 Dave Williams joined our team as a maintenance volunteer in December 2014 and transitioned to become a front desk volunteer in 2015. In less than four years, he has accumulated nearly 1,100 volunteer service hours, which doesn't count his many shifts at special events, including Night at the Races and selling 50/50 raffle tickets at Bridgestone.
Dave often covers additional weekend and evening shifts, arrives early or stays late to fill unexpected needs, and apologizes if he is not able to cover extra shifts. Dave was honored as a Volunteer of Merit in 2016, and continues to provide excellent service to families, in a quiet and caring manner. He is reliable and capable, and truly epitomizes Willa's quiet, steadfast commitment to our mission.
---
2018 VOLUNTEERS OF MERIT
Janice Hirshon, House Front Desk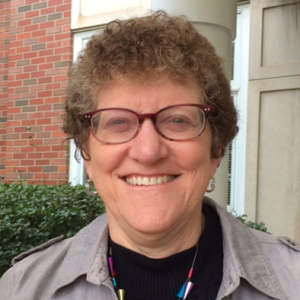 Janice has been a Front Desk Volunteer for over two years. She comes in weekly on Thursday afternoons and, many times, offers to work addition shifts, including holidays. With a constant smile but quiet demeanor, Janice is a chameleon of sorts in that she easily relates and fits in with all ages, including the young professionals on her shift who admire her greatly. She does whatever it takes to care of our guests, and for these reasons, cited and uncited, is a 2018 Volunteer of Merit.
Debra Siegel, House Front Desk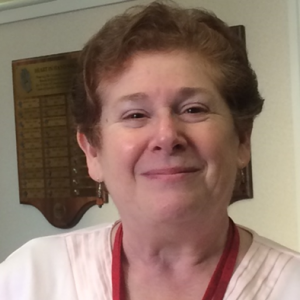 Debra submitted a volunteer application over four years ago because she had just begun a one-year sabbatical from her position as a professor of nursing. She said she wanted to help us, but was also "doing this for herself." We expected her to leave us when her sabbatical concluded, but fortunately for us, she has continued weekly shifts in addition to the many other responsibilities she balances. At the beginning of her shift, she's off and running, tending to the laundry, restocking supplies, prepping rooms, and not returning to the Front Desk until everything's been done to her satisfaction. She often provides helpful feedback, always with the intentions of improving our services, always spoken with the utmost respect and kindness. We're grateful for her efforts and continuing dedication and devotion.
Ash Zawerton, House Front Desk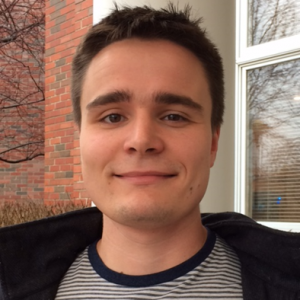 It's especially impressive when a college student finds the time to volunteer, in addition to all the work and stress that comes with their studies and their co-curricular responsibilities. It's even more impressive and somewhat rare when that same student continues to volunteer year after year. Ash is one of those rare students. For the past two years, he has volunteered at the Front Desk weekly while also juggling a job. He is compassionate, kind and giving, dependable and responsible, with aspirations for a career in medicine. We're grateful he chose to spend his limited free time helping our guests and proud he's part of our team.
Mary Evans, Gardens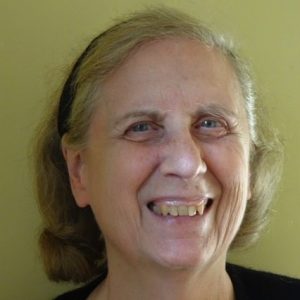 Mary came to us though the South Euclid Garden Club. Her "Dirt Date" (the day she started her work in the garden) was June 5, 2008 at precisely 9:30 a.m. – per Bobbe Katzman's orders! She has been a diligent and committed member of our garden volunteer team each week. She brings a wealth of horticultural knowledge, is a meticulous weeder, and a has keen sensitivity to our mission. Most of all, she has a full understanding of the purpose of the gardens, and what they mean to our families.
Lauren Minotas, Kitchen Host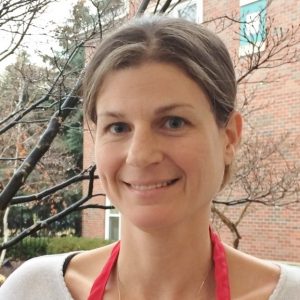 Lauren began volunteering in the Ronald McDonald House kitchen early in 2018. Her original schedule was 5-8pm on Tuesdays and Thursdays, but when she quickly realized the House was in need of more help she jumped at the opportunity to volunteer more of her time to assist. She switched her shifts to 3-8:30pm to help with groups, and cook sweet treats with kids staying at RMH. On top of providing help as a volunteer in the kitchen, she also volunteered at fundraising events including Night at the Races, Pack the Q, Ambassador Council Happy Hour, and Wine Women & Shoes. She also donates to help provide meals for the families when there are no groups to cook.
When asked what makes her keep coming back to volunteer more and more, Lauren simply said, "The House is my happy place, and I just want to help make it better."
Bob & Bonnie Bernstein, Pantry/Maintenance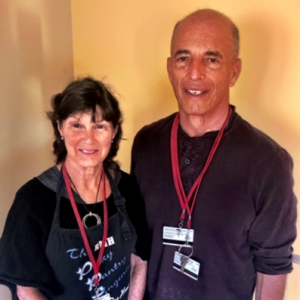 Bob and Bonnie came to us in the spring of 2017 though a volunteer fair sponsored by the Jewish Federation. They are one of our valued couple teams here at the House.
Bonnie is one of the famous Pantry Engineers – weekly she diligently sorts donations, readies lunches, organizes the pantry and storerooms, and much more … all with purpose and a smile.
Bob is a key member of the equally famous Maintenance Team. Bob brings a calm capability to the team – keeping our guest rooms ready for incoming families, assuring that our carpets and common areas are clean, and so much more.
Both Bob and Bonnie are always willing to do whatever it takes. They are a wonderful team and bring their deep dedication and purpose to the House and our families each week.
Helen Livingston Rapp, Red Treehouse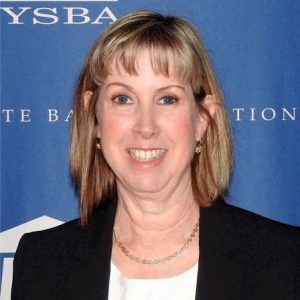 Helen Rapp is an engineer manager who works full-time. She is a wife and the mother of three adult children, two of whom have special needs. Helen is also a new attorney, having pursued her J.D. from Cleveland-Marshall College of Law due to her desire to assist families of children with special needs navigate systems.
Helen is an integral part of the the Red Treehouse project funded by the Ohio State Bar Foundation. She works on the project pro bono, using vacation time to volunteer at the house weekly, mentoring four law student interns. She spends many a night and weekend researching and posting resources, and authoring guides on legal and advocacy issues. Helen helps to organize webinars, participates as a panelist, staffs conference information tables, and co-presented at the National Family and Community Engagement Conference. She and her daughter Janie even shared their personal stories for Red Treehouse videos.
Lynda Daugherty, Cleveland Clinic Family Room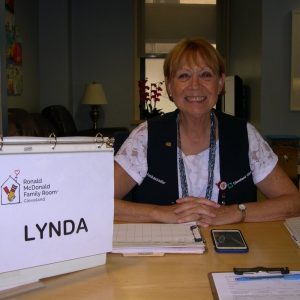 Lynda embodies the true definition of volunteerism – a selfless devotion to something bigger than yourself. In addition to her regular weekly shift, Lynda Daugherty and her Solon Girls serve our Marc's/Stancato's meals each month. She also comes in to serve on holidays, including every Thanksgiving. Her commitment and significant service to families makes Lynda deserving of this honor.
Mary Masters, Cleveland Clinic Family Room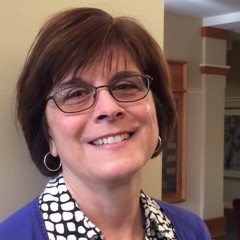 Mary also embodies the true definition of volunteerism – a selfless devotion to something bigger than yourself. To volunteer her six shifts a month in our Room, and two at the House, Mary Masters drives more than an hour each way. She truly represents everything that we are, and what we do. She truly gets it. She is a big part of our "Continuous Improvement" initiative in the Room, and has served many holiday meals, including on Christmas. She goes above and beyond for our families, earning her this honor.
Elizabeth Bryson, MetroHealth Family Room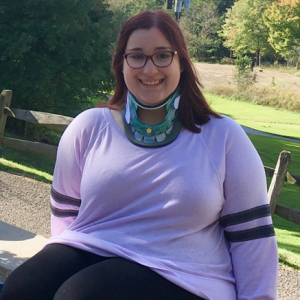 Elizabeth is a student at Baldwin Wallace University. Her physical challenges as a result of spina bifida have not kept her from doing anything she wanted, including pursuing a college degree and volunteering. She never shies away from any task in the Family Room, including supporting the families. She recently was asked to speak with a patient who had been informed of the permanent need to use a wheel chair. Elizabeth was an inspiration to the patient, providing assurance that a full life was possible, one filled with unlimited opportunities.
Kathy Thomas, CC Fairview Family Room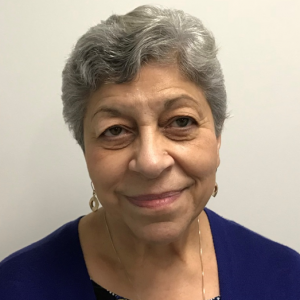 Kathy Thomas has been a volunteer for nine months and has logged 115 hours. Her fellow Family Room Volunteer Judy Barone, who trained Kathy, says, "She is kind and considerate, quite about being a Sister, and she always covers my shifts while I am South."
Ken Boehnlein, UH Rainbow Family Room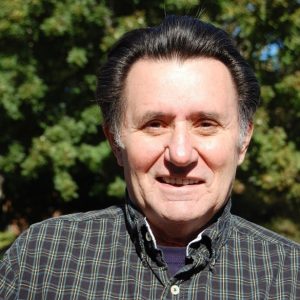 Ken has been volunteering in the Family Room for over five years in addition to volunteering at the House. He volunteers every week, picks up extra shifts, and comes in on holidays, when the Room is especially important to families. Ken helps in any way he can, adding to his normal duties by entering family registration cards and making small maintenance repairs. Ken is a dedicated volunteer who genuinely cares, as demonstrated by his ideas for improvement and the fact that he drives almost an hour to volunteer. Families love Ken as well. He makes everyone feel comfortable and is easy to talk with. He is a proud grandfather, beaming as he shares photos. Ken is also very humble, always brushing off compliments. Ken is truly appreciated and deserving of the volunteer of merit award.