05 Mar

The Shamrock Shake: Raising the Green to Launch a Legacy

Everyone loves a treat, and the McDonald's Shamrock Shake doesn't disappoint. Since its introduction in 1970 as the St. Patrick's Day Shake, the frosty green drink has developed a cult-like following, inspiring websites, story lines in popular TV shows, and even a shake-tracking app. But aside from the pleasure of enjoying the seasonal beverage, the Shamrock Shake has helped provide comfort to thousands of families when they needed it most.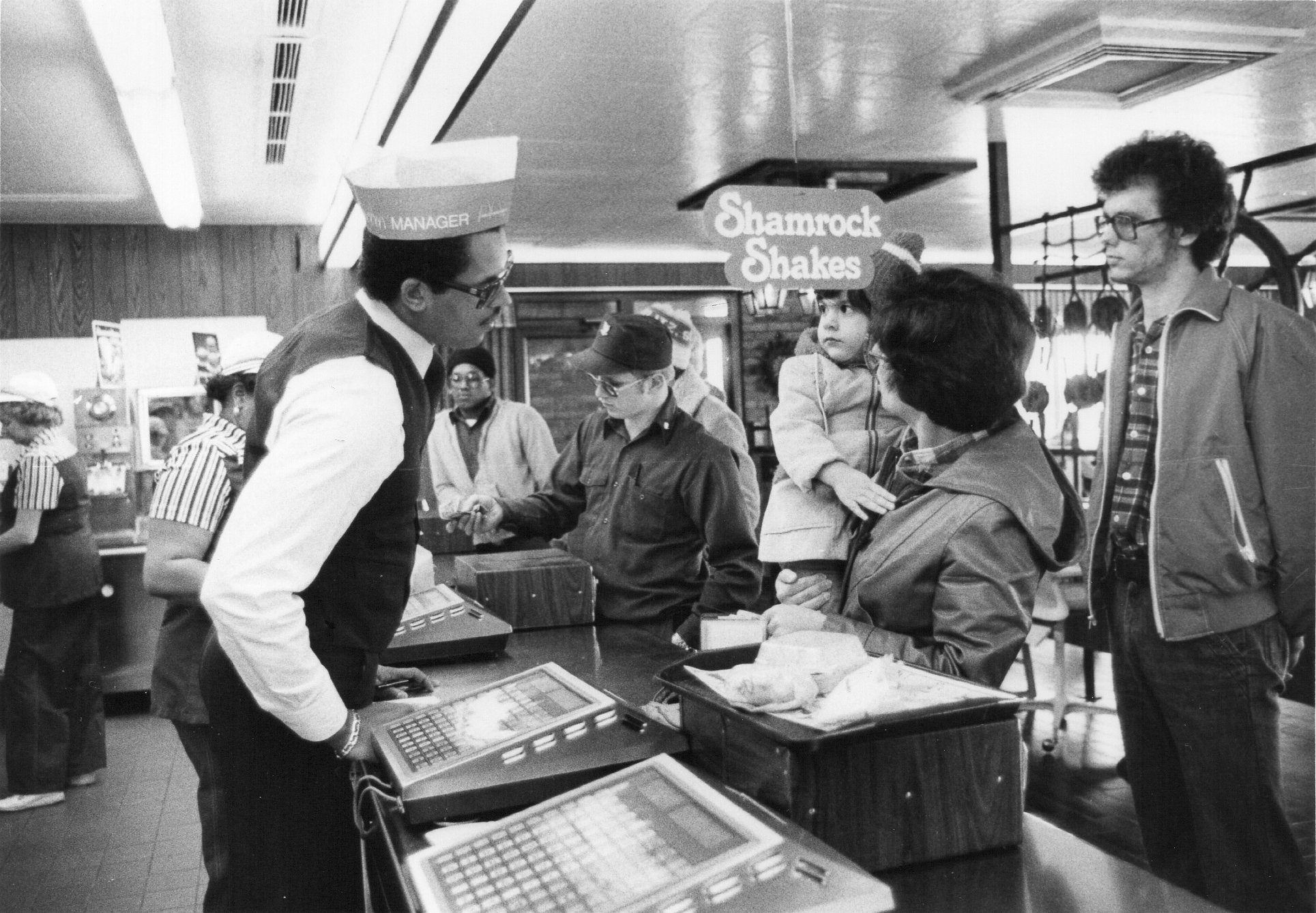 Forty years ago this week, thirty cents from the sale of each Shamrock Shake in Northeast Ohio was earmarked for the purchase and transformation of the College Motel into the Ronald McDonald House of Cleveland. The Northeast Ohio McDonald's Operators Association had been approached to help fund a House in Cleveland, and embraced the idea so enthusiastically that they voted unanimously to make a $150,000, three-year pledge. The Shamrock Shake promotion was the first in a series of events to fulfill that pledge. The special ran from March 5 – 17, 1979 and with additional in-store donations raised more than $87,500, the equivalent of more than $300,000 today.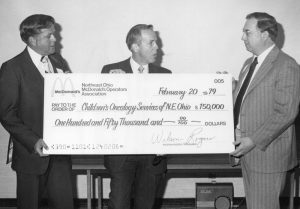 It's the first time I've ever presented a budget and gotten applause.
The Ronald McDonald House of Cleveland isn't the only one to benefit from the proceeds of the minty green shake. In fact, the drink can be said to have played a role in the naming of the very first Ronald McDonald House, which opened in Philadelphia in 1974.
In the early 1970's, Philadelphia Eagles player Fred Hill's daughter Kim developed leukemia. When Kim recovered, Fred decided he wanted to do something to help other families whose children were in the hospital. Jim Murray, General Manager of the Eagles, contacted Dr. Audrey Evans of the Children's Hospital of Philadelphia, who told him that families of pediatric patients needed a place to stay nearby so they could be rested and better able to support their children.
Hill, Murray and Evans approached Ray Kroc, Founder and CEO of McDonald's, who donated $25,000 seed money to the project. The local McDonald's owner / operators and their advertising agency agreed to assist in funding the project with promotions involving the Philadelphia Eagles. McDonald's Regional Manager Ed Rensi then agreed to donate the proceeds from the region's upcoming Shamrock Shake promotion if the new facility was named the Ronald McDonald House.
The Ronald McDonald House will enable families to live together in a home environment, gain strengths and share experiences with other families at the home.
While the Ronald McDonald House of Cleveland is an independent charity and is neither owned nor operated by McDonald's, the integral role they played in its founding continues to this day. Since their initial pledge forty years ago, McDonald's Owner/Operators of Northeast Ohio have supported the House with significant contributions to its growth, including a substantial donation in 2011 toward the expansion and renovation of the current 55-family House. For forty years, local McDonald's franchisees and employees have also been involved as board and committee members, donors and volunteers. This vital support has enabled the Ronald McDonald House of Cleveland and its programs to provide a welcoming place to stay and crucial resources and services to thousands of families, helping them remain strong to care for their children.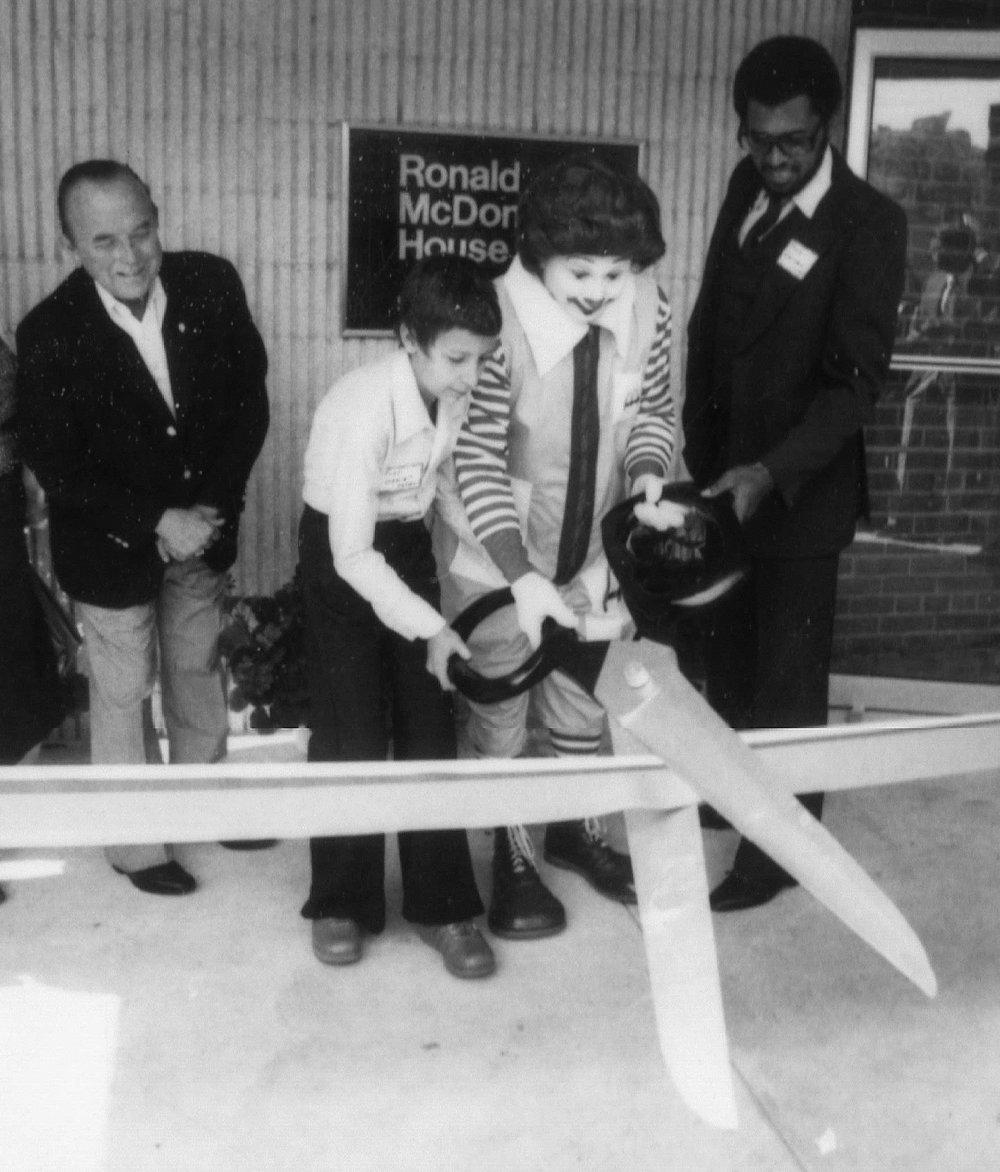 This year, as we celebrate our 40-year legacy of love, we share the stories of our history and pay tribute to those whose vision made it happen. We also share our deep appreciation to those whose past and continued involvement keeps our mission thriving. To all of you, we raise a glass of Shamrock Shake. Sláinte!
Contributed by Colleen Cronin, Senior Marketing Manager