20 Nov

The Heart of Our House Turns One

The kitchen is the heart of the home. It's where families come together at the beginning and end of each day, where stories are shared, and where memories are made. It's the place where family recipes are perfected, desserts are sneakily sampled, and where chicken soup is crafted and served to children who stay home sick from school. The same is true at Ronald McDonald House, where families can find a home-away-from-home when their child is sick, injured or hospitalized.

November 15 marks one year since we opened our dream kitchen at the Cleveland Ronald McDonald House.

The new heart of our house has produced more than 50,000 meals in that time and played host to countless moments and memories. To celebrate the first anniversary, we welcomed the team from the Joe Babb Culinary Fights Cancer Foundation for a truly unique dining experience. Chef Chris Hodgson, president of the Driftwood Group and a guest on several Food Network shows, led a cooking demonstration and a cookie decorating activity before serving a gourmet meal to our House guests.
It's opportunities like this that inspired us to build and grow this kitchen space. Eating a favorite meal, dining together with family and new friends, and having fun in the midst of a challenging time is all a part of providing comfort and care to the families who stay with us.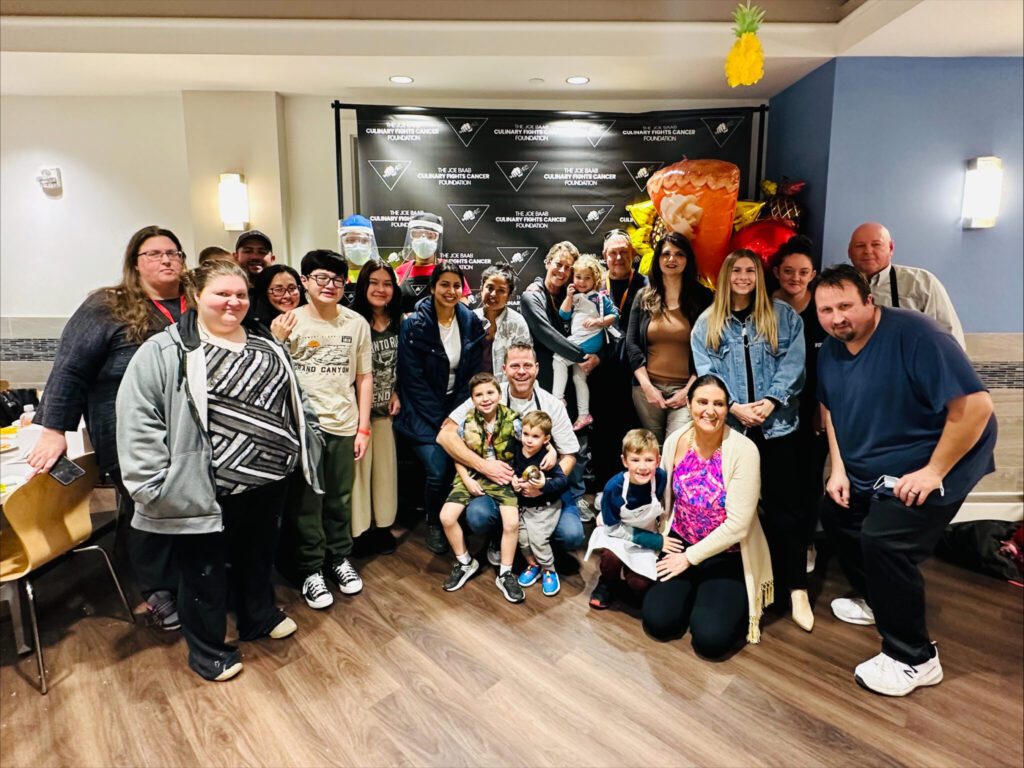 It was these shared beliefs that led Emily Fischer, Executive Director of Culinary Fights Cancer, to co-found the organization with her brother Joe Babb in 2021. "Having an illness and caring for someone with an illness can be so isolating," says Emily, "our goal is not simply to teach someone how to cook, it's about creating community and sharing an experience together while enjoying a meal."
That portion of their three-part mission was on full display as families laughed, ate well, and found joy in a food-centered experience. Throughout the evening nutritionist Emily Tewksbury took time out to speak to the group and meet with individual families about customizing meals to match their child's dietary needs. Chef Hodgson made sure to put willing participants to work in the kitchen. Their efforts collectively hit all three parts of the Culinary Fights Cancer mission to: Educate, Connect and Empower.
This is what it's all about - food, family and fun. I can't think of a better way to celebrate our first year in this new kitchen.