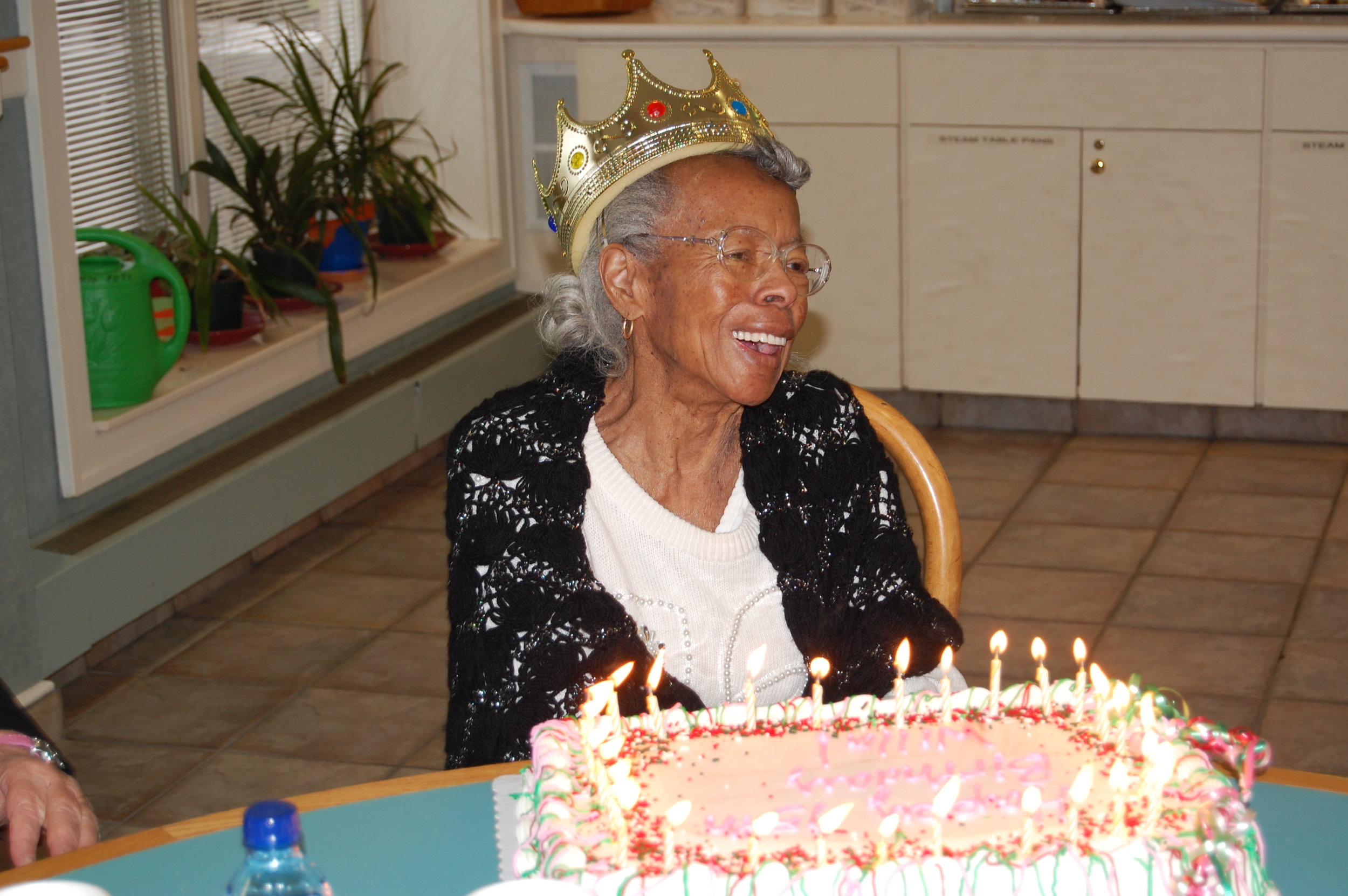 12 Apr

The Legacy of Willa Jones: First RMH Volunteer

During National Volunteer Week, we express our deepest gratitude to all the dedicated individual volunteers and groups that make our House a home.

We continue our 40th Anniversary celebration by sharing the story of the first Ronald McDonald House of Cleveland volunteer, Willa Jones.

Forty years ago, Willa Pearl Jones walked into the College Motel on the corner of Cornell and Euclid. She had heard it was being transformed into a Cleveland 'home-away-from-home' for families of ill and injured children. Her only question: "How can I help?"

The East Cleveland grandmother, just shy of her 65th birthday, became the first Ronald McDonald House® of Cleveland (RMH) volunteer and set the standard for unconditional caring exemplified by RMH volunteers to this day.

While 1979 was a celebratory year marking the fulfillment of the RMH vision, it was a profoundly sad year for Willa. She lost her only daughter, Janice, and she and her husband William were left with four grandchildren to raise. "Maybe my daughter's passing had something to do with why I kept volunteering here," Willa shared in a 2004 interview with The Plain Dealer. She paused, adding "No, I think I would have done it anyway."

Although Willa's pain may not have been the motivation for her long-standing commitment to the House, it may explain the gentle reassurance and quiet comfort she was able to provide to countless anxious families, and to her favorite House activity: rocking babies.

Willa's empathy, gracious customer service and unwavering dedication, coupled with her trust and positive support of the House staff and leadership were qualities that inspired the establishment of the Willa Jones Award during RMH's 25th Anniversary year. The award recognizes a House volunteer who exemplifies these characteristics.

Generations of Willa's family, from granddaughter to great-great-granddaughter, attend the annual volunteer appreciation event to help present the award.  Winners' names are embroidered on a quilt that hangs behind the House reception desk where Willa spent thousands of volunteer hours. The fabric display was designed in lieu of a traditional plaque to better represent the softness and warmth of her spirit.  "Willa was also always chilly and liked to use a lap quilt," recalls Joanmarie Button, Willa's fellow volunteer and current Director of House Program Operations.

Willa volunteered for 28 years, retiring from the House at the age of 93. She continued to visit the House until she passed away two years later in 2010. Staff and volunteers wrote to Willa's family upon her passing, "We will fondly remember Willa here at our House – but we know that she never really has left us. Her legacy lives on in every child that is comforted and every family that is given hope."

During this hallmark 40th year of the Ronald McDonald House of Cleveland, we celebrate Willa Jones' contributions by remembering and thanking the hundreds of cherished volunteers who have followed in her footsteps. One of them connects us to our history in a very unique way. Demetria Webb, one of the granddaughters Willa raised, is honoring her grandmother by becoming a volunteer at the Ronald McDonald Family Room® and Hospitality Suite at MetroHealth Medical Center. Willa's legacy truly lives on.
---
Just prior to National Volunteer Week, Joanmarie Button appeared live Wednesday, April 3 on WKYC's Live on Lakeside to share Willa's story and how volunteers support the RMH mission. She was also interviewed by Leon Bibb for We the People, which aired Friday, April 5.
Watch the televised story