18 May

2021: An Inspiring Year of Hope
How do we measure impact?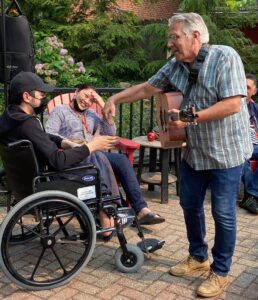 At RMHC Northeast Ohio, we see it all around us, in the faces of those we serve. The child whose hospital stay is brightened by a snuggly stuffed animal. The family who plays in the snow together, just moments from the hospital. The new mom and grandma who emerge from the NICU to find lunch waiting for them. The little girl who joyously dances, cancer-free after more than two years of treatment. The families who find comfort in each other with evening singalongs around the firepit.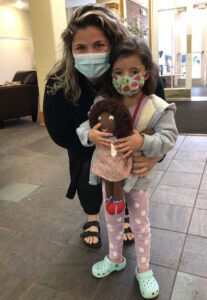 In 2021, we were rejuvenated by those faces, and we began the year with newfound flexibility, determination, and most of all, hope. As our House programs safely accommodated more guests, our outdoor spaces became even more of an oasis to families in need of relaxation and comradery. Bonding that had previously occurred in our indoor community spaces took place in open air around our firepit, during outdoor meals and activity nights, and playing outside in all seasons. Kids of all ages even enjoyed our Northeast Ohio winter, and snow people and forts became a regular sight at both locations!
All told, our House programs hosted 620 families for a total of 12,025 nights.
As families with hospitalized children faced restrictions on the number and frequency of visitors, our Family Room programs provided extra care and support. Children's days were brightened with gifts, and holidays were marked with celebration and treats, giving families much-needed moments of normalcy and joy. As caregivers couldn't come and go throughout the day, we stocked up on snacks, fresh fruit and microwaveable items. As need continued to grow, we began delivering freshly prepared boxed lunches to five hospital locations, providing almost 8,000 meals in the first six months of the initiative.
Our Family Room programs served 2,069 families and were visited 10,215 times.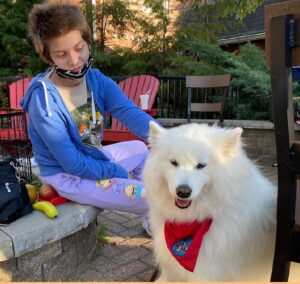 As people continued to seek online support, RedTreehouse.org, the Ronald McDonald Family Resource Link, delivered. Fourteen new helpful resource guides were published on topics including therapy and service animals, pediatric palliative care, sibling support, grief and several other conditions/issues. We reached hundreds of families through a social media ambassador initiative and volunteers also found new ways to serve, with virtual opportunities to help curate site listings.
RedTreehouse.org had 18,373 unique visitors, a 79% increase over the previous year.
As you peruse our 2021 Impact Report, you'll find many more measurements of our impact—and yours. The ways people contribute are myriad. Volunteerism, Meal Preparation, Room Sponsorship, Pull Tab Collection and Events are just a few of the ways our RMHC Northeast Ohio family makes a difference in the lives of those we serve. But the most important measurement of all is in the faces, and the stories behind them. You'll find many of these stories in our Impact Report—stories that you play a role in—stories of inspiring hope, when and where families need it most.
Thank you for making a difference with us today, and every day.