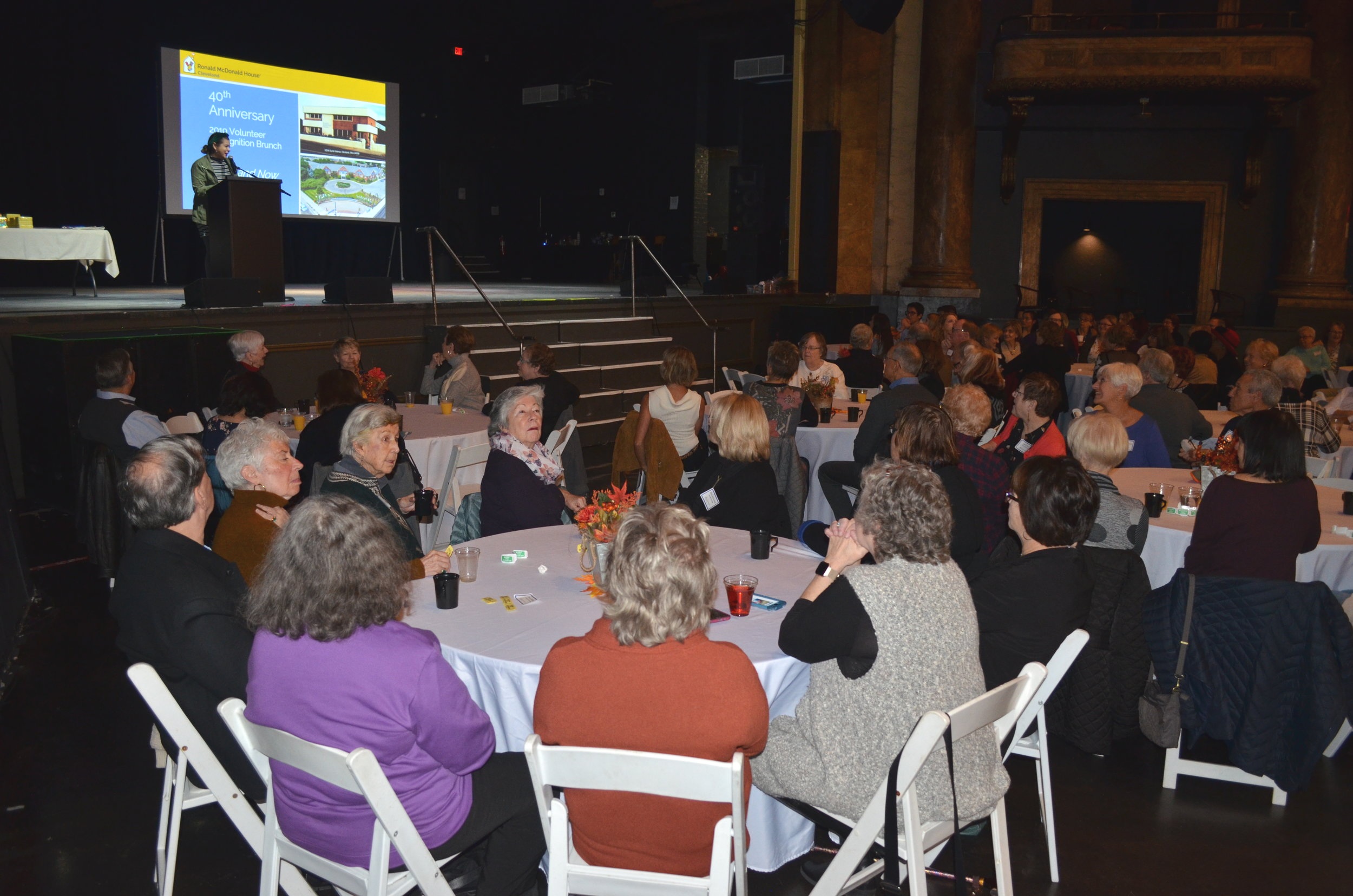 12 Nov

40 Years of Volunteers

More than 170 volunteers of the Ronald McDonald House, Family Rooms and programs were recognized for their contributions at the Annual Volunteer Recognition Brunch on November 2. Guests gathered for a delicious meal and award ceremony at the newly renovated Agora Ballroom, birthplace of the phrase Rock 'n Roll. Recognition of volunteers' years of service was followed by presentations for Volunteers of Merit and the Willa Jones Award. A special recognition of Barbara Fisher's 40 years of service and a bittersweet farewell to retiring House Volunteer Manager Jennifer Sinisgalli highlighted the morning.
40-YEAR SERVICE AWARD
Fitting for the celebration of Ronald McDonald House of Cleveland's 40th Anniversary, a new award was unveiled. Barbara Fisher is the first recipient of the 40-Year Volunteer Service Award, named in her honor. Barb answered the first ad for volunteers for the House in 1979 after it opened on the corner of Cornell and Euclid. She began volunteering weekly on the Monday morning Front Desk shift that year and has dutifully staffed that shift to this day! She has also served on the RMH Board of Trustees and committees, including chairing the committee for the first Familia benefit event (the precursor to Wine Women & Shoes). When the Ronald McDonald Family Room at Cleveland Clinic Children's opened, Barb took the lead as a volunteer there as well. Always the first to volunteer, but the last to desire the spotlight, Barb Fisher quietly and devotedly serves families wherever she applies her talents. RMH expresses the deepest gratitude; the organization would just would not be the same without her!
---
THE WILLA JONES AWARD
The Willa Jones Award recognizes a House volunteer who, like Willa, is steady and unwavering in commitment to our mission. Willa offered her services before the original House officially opened. Willa volunteered from that time forward, with absences only because of her health or when a family member was in need. She "retired" from the House at age 93, after serving for 28 years. [Read more about Willa's legacy.]
A Willa Jones Award recipient exemplifies Willa's salt-of-the-earth manner of caring for families – without condition – with a soft and caring conviction. The honoree is someone who is positive about all that takes place, always trusting that staff and Board are making good decisions, and always willing to be retrained when changes take place. This person is quieter and doesn't do big, bold, noticeable things, but is nonetheless the core of what makes the House so welcoming and effective.
2019 WILLA JONES AWARD WINNER, MICHAEL SARDINSKY
Although Michael Sardinsky does go "above and beyond" by volunteering at the Cleveland Clinic Family Room and as a Shoe Guy for Wine, Women & Shoes, that is not why he was honored as the Willa Jones Award Winner. More than one person nominated Michael for this special award. Michael started as a front desk volunteer in the fall of 2012, and quickly stood out for his kind, loving, helpful nature. He greets all visitors, volunteers and families warmly, jumps up to help with the door or get a wheelchair or luggage cart, asks friendly questions and remembers conversations and names from week to week, gives excellent tours to families and donors, and anticipates needs of others. Michael's humble approach to service is remarkable – reminding many of Ritz-Carlton service.
It's the "little things" that Michael does in his own special way that truly make our House a welcoming home for families and even other volunteers. Michael often restocks our pop machine, a task that is very much appreciated. While he fills the machine, Michael offers "free" beverages to any family who stops by the laundry room, and he insists on paying for the beverages. Many families have left the laundry room with a smile because of Michael's generosity of spirit.  Michael's dedication to our mission, and particularly the families we serve, is unquestionable.
---
2019 VOLUNTEERS OF MERIT
Mohammed Alarjani, Front Desk Volunteer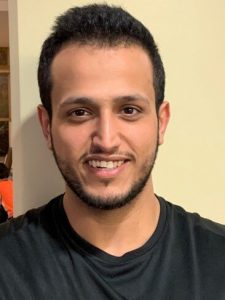 Mohammed Alarjani came to RMH initially as a House guest, while he was receiving care at University Hospitals. He was a long-term guest, staying with us over a year. During that time, he often said he would one day serve as a volunteer. After he recuperated and returned to Cleveland as a college student, he visited the House and eventually became a volunteer. He has been a Front Desk Volunteer for four years, has often helped at House fundraisers and functions, and has voluntarily filled in for extra shifts. Mohammed speaks fluent Arabic, so he was also consulted as a translator when we were having difficulty communicating with non-English speaking Arab guests. He is graduating from Cleveland State University this month and will be returning to his home in Riyadh, Saudi Arabia, to rejoin his family and begin the next phase of his life.
Peggy Dudash, Front Desk Volunteer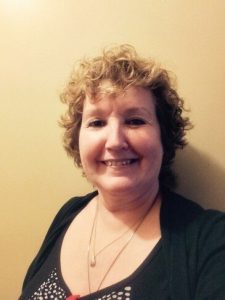 Peggy Dudash offered to volunteer after her brother-in-law, Tim Heinrich, became a volunteer. (We have five volunteers affiliated with the Heinrich family!) Peggy is a Tuesday evening Front Desk Volunteer who recently attained her five-year service award. The children staying at the House have become especially fond of Peggy, affectionately referring to her as "Grandmother" because of the time and attention she offers. Peggy frequently assists with House events and fundraisers, and is a staunch advocate for our mission and services. Additionally, she often fills in on Saturday evenings when her family is unable to volunteer their usual shift.
Lucy Simm, Front Desk Volunteer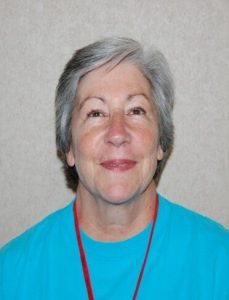 Lucy Simm is a Front Desk Volunteer who also volunteers in our Rainbow Family Room. She has been a Front Desk Volunteer for 11 years, has served on various committees and our Speaker's Bureau, and has assisted at fund raisers. She has a quiet presence and unwavering devotion to her duties and our families. Her suggestions and initiative are especially appreciated as they're expressed with respect and concern, and the desire to continually improve our services to our families.
Judy Pryzinsky, Garden Volunteer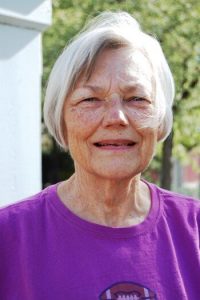 Judy Pryzinsky has been working with RMH in the garden for nearly ten years, and has been a hardworking gardener from the 'minute go.' She is thoughtful and thorough in her work and knowledgeable about all things outdoors. Not only is she dependable and generous, but it's a joy to share coffee with her!
John Girbino, Kitchen Volunteer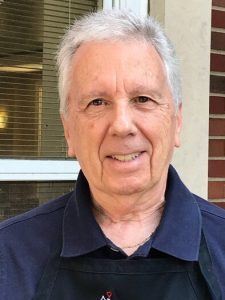 John Girbino, with his sister Esther Joherl, began preparing meals for the families staying in RMH in March of 2018, and has never looked back. In addition to focusing on meal prep, John loves tending to indoor plants.
In 2019, we have been able to provide a lunch and dinner every day for the families staying at RMH, and there is no way this would be possible without the assistance of this team. In 2019 alone, the two of them have provided 22 meals with four more on the books until the end of the year.
Esther Joherl, Kitchen Volunteer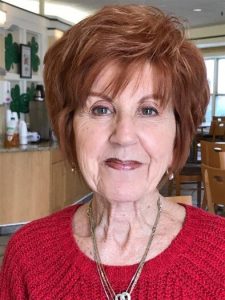 Esther Joherl, along with her brother John Girbino, truly pours love for the families into everything she does. In addition to making many meals with John, she has become a Monday morning kitchen volunteer. The following quote embodies Esther and John. "See – that's what people don't get about food. It's never the food; it's the love that goes into making it. That's what's important."
Nancy Levin, Cleveland Clinic Family Room Volunteer
Nancy Levin is an amazing, sweet-spirited, calming volunteer who keeps the Family Room meticulously clean, constantly checking and keeping up on the stock. She dependably volunteers the Wednesday morning shifts as well as filling in as needed. The families that utilize the room and her fellow volunteers have nothing but wonderful comments, noting that she is a great listener and teacher for new staff and volunteers.
Cecilia Susko, Fairview Family Room Volunteer
Cecilia Susko's love knows no bounds. She surrounds herself with her large family – her wonderful husband, her children – and watches over her mother. She has enough love to spread to the NICU where she volunteers twice a month. And she certainly shares it with the guests in the Family Room each and every week. Cecilia doesn't just ask families how they are. She genuinely cares and listens when they talk. She doesn't just clock in and out. She is constantly moving – cleaning, stocking, hustling – to provide the best resources to our guests. She doesn't just ask if a guest needs something. She will ask them to sit down while she pours them a cup of coffee. Not only is she a wonderful asset to the Family Room, she gives big, warm, embracing hugs to all!
Tanya Reynolds, MetroHealth Family Room Volunteer
Tanya Reynolds joined the Metro Family Room team in September of 2017. She is currently one of only two volunteers that cover the late evening shift at Metro. She also pulls double duty and serves as Co-Chair of the Marketing Committee for RMH's Emerging Leaders group. Tanya's nomination and selection for this year's Volunteer of Merit came from her fellow team members at Metro, and recognizes her sincerity and consistency in reaching our mission.
Patti Anderson, Rainbow Family Room Volunteer
Patti Anderson has volunteered in the Rainbow Family Room for the past seven years and has logged almost 550 hours. Patti does a wonderful job supporting the families in the Room. She's kind, caring, and knows just what to say when a family is having a tough day. Patti is one of the Rock Star Wednesday morning volunteers (along with Diane) who helps put away our weekly food deliveries. For anyone who doesn't know about Rainbow food orders, they are big – just ask the pantry ladies. Patti is fast, efficient and always has the delivery under control. She has also helped to serve the Thanksgiving meal the past two years.
Thank you to all of our awesome volunteers!