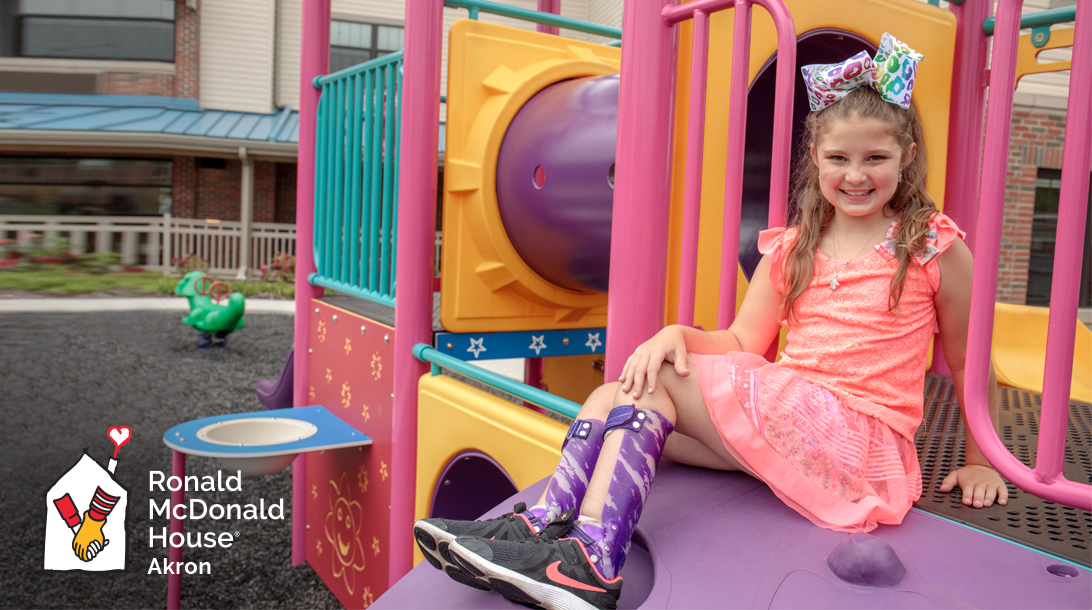 06 Nov

KEELEY'S STORY
She lay in hip-to-toe casts for a month, but she never complained.
It was heartbreaking news. Keeley Schlabach was nearly a year old when her family realized something was wrong. Their pediatrician diagnosed her with spastic triplegic cerebral palsy, likely caused by lack of oxygen during birth.
Parents Casey and Trent were told that Keeley would struggle the rest of her life with motor problems in her right hand and both legs. It would take years of therapy, two surgeries and two stays at the Ronald McDonald House to give her the best chance at a normal life.
Last year, Keeley had her first surgery at age seven. Akron Children's Hospital surgeon Dr. Micah Baird cut abnormal nerve fibers in her spine to loosen the tightness in her legs.
"She had to learn to walk again after that," said her mom. "That was the first time we stayed at the Ronald McDonald House." But nothing could keep Keeley down for long. After laying flat for two days, she started walking in a week.
But Keeley still needed surgery to straighten her legs. It required a daunting recovery. Encased in hip-to-toe casts, Keeley couldn't bear weight for a month. Once the casts came off, she required daily rehab at the hospital. That meant a second stay at the House.
"We were here for almost six weeks," said Casey. "It was hard on her brother Ruger, but he'd come up to visit and play with his sister in the playground. The staff was wonderful. I'll always be grateful for the Ronald McDonald House."
Six months later, Keeley's now enjoying peewee cheerleading and weekly pool therapy. "She's like a fish," said her mom. "We're blessed."
Did you know that we rely on donors like you for 98% of our operating budget? Every dollar makes a difference for parents and kids facing the worst together. Find out how you can help here.
Other ways you can help: