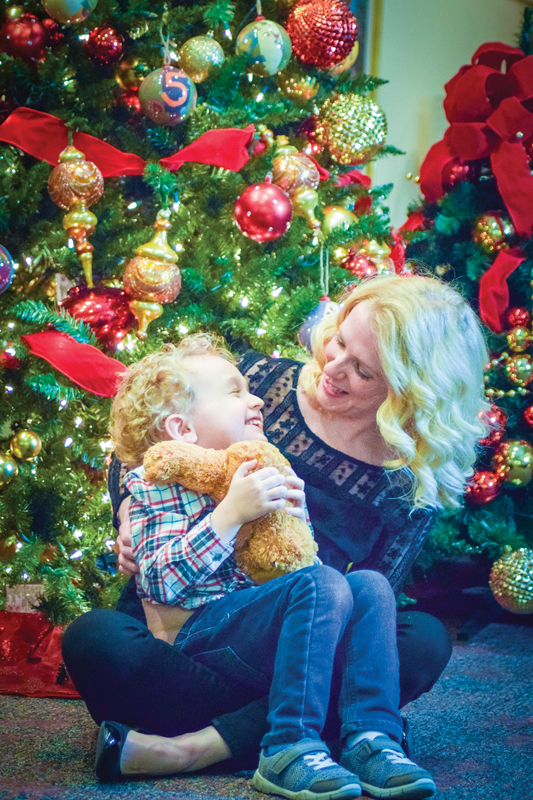 26 Nov

A Home for the Holidays: Kelly and John's Story

Kelly and John Mata had to leave their home in Connecticut and come all the way to Cleveland for the specialized care John needed. It was an intense three-month program but during their stay, John and Kelly were also able to have some very special moments at the Ronald McDonald House.

Below, Kelly talks to us about their experience.

John at the House, photographed by Cat Carrillo

RMH: Why did you have to come to Cleveland so suddenly?

Kelly: We came to Cleveland to participate in the Intensive Pediatric Feeding Program at the Cleveland Clinic. The program was intense and stressful. We were at the Clinic five days a week from 8:00 am – 4:30 pm undergoing therapy. We did this for nearly 12 weeks.

RMH: How was your experience at the Ronald McDonald House?

Kelly: Our experience at RMH was overwhelmingly positive. The staff and volunteers were so supportive and understanding of our needs. As a parent, it's very distressing to see your child endure any type of serious medical treatment. The last thing you want to do is commute in traffic, figure out where to park, or worry about what's for dinner. At the Ronald McDonald House, I didn't have to worry about these things. I was continually amazed at how well organized and thought out everything is at the House.
RMH: What was it like to be at RMH during the holidays with John?
Kelly: Being at the RMH during the holidays was a very special experience. The House is filled with a festive spirit everyday during the holiday season. We were able to see musical performances, decorate cookies, make gingerbread houses, watch holiday movies, see Santa Claus several times, eat a delicious dinner provided by Chef April, and of course there were presents.
RMH: Tell us about the holiday photo shoot.
Kelly: This past holiday season, a wonderful photographer volunteered her time to take pictures of the families staying at the Ronald McDonald House. This was a real treat as John had to miss his school pictures last year. This is often the case for families at the House—missing out on routine daily life such as school pictures or family holiday portraits. We were very grateful for the volunteers who filled in these gaps by providing their services.
Your support gives the GIFT OF TOGETHERNESS for families like Kelly and John's.
Thank you.
Donate Now