16 Feb

A Brother's Love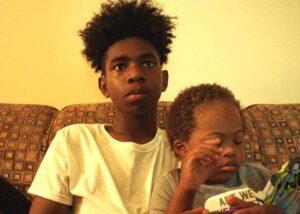 When you are a young child with an older sibling, it's common to admire and look up to your brother or sister as an example of what to do and who to be. For DaViano, he takes pride in being a good role model and friend to his younger siblings.
In August of 2021, RMHC Global filmed guest families at the Cleveland Ronald McDonald House to be featured in a national campaign highlighting our organization's services and programs. DaViano and his family, who had shared their story in "Second Home, Second Hope", were selected as one of the families to be featured in the video. During the course of production, DaViano shared his personal story about what the Ronald McDonald House meant to him, which was published on RMHC.org. We invite you to read DaViano's spotlight below.
When DaViano's younger brother, Cameron, was diagnosed with leukemia, his family was unsure of what they'd do. The hospital where Cameron needed to go for lifesaving care was an hour away from their home— too far for them to travel each day. Thankfully, DaViano, his other three siblings, his mother and his grandmother were all able to stay together at Ronald McDonald House Charities of Northeast Ohio close to the hospital.
It was great to all be together when my brother was sick. When we visited him at the hospital, he was always smiling and happy to see us.
Not only did the family have one another to lean on throughout Cameron's treatment, but they also found support in other families that were staying at the House during that time. DaViano even made friends that taught him some words in Arabic.
"I had to switch schools while we were [at the House]. That was hard at first, but it got better. It was nice to have new friends and play video games like normal," DaViano said, while expressing his appreciation for the video games that were available to guests at the House during his family's stay.
They try to have so many activities for the kids and for the siblings, that I think it helps them forget: 'okay, we're going through a hard time but let's just forget about that right now and have fun'
And even when changes had to be made during the pandemic, the family was able to continue to stay together at the House until Cameron completed his treatment and they returned home, 291 days after their arrival.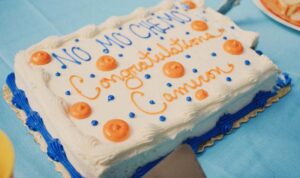 RMHC NEO supported the Brown Peete family throughout the duration of Cameron's treatment and he's now cancer-free. Thanks to the support of people like you, RMHC NEO continues to be able to provide kindness, comfort and care to families like theirs when they need it most.
View Daviano and his family's feature in the Ronald McDonald House Charities' end-of-year campaign in the video below.