04 Apr

Across Continents
Peruvian Family Journeys to RMHC NEO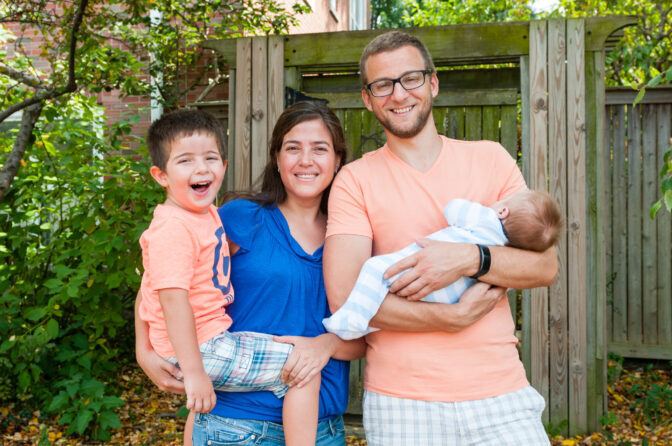 How far would you go to save your child's life? For the Blondet/Villacorta family from Lima, Peru, the answer is 3,700 miles. This is the distance Miguel, Rosa and their four-year-old son Vicente had to travel upon receiving news that their son, Adrian, would need lifesaving heart surgery following his birth. A pregnancy that began with joy for the Blondet/Villacorta family swirled into a whirlwind of questions and uncertainty.
With knowledge that Adrian's condition would require the expertise of the best heart surgeons in the world, their doctors referred Adrian to treatment in Cleveland. Still unsure where they could stay, a friend of Miguel's told them of a welcoming, homelike space at the Ronald McDonald House. There they would find respite and could be close to Adrian's doctors following his surgery. Uncertainty turned into hope, and they began their journey to Northeast Ohio to welcome Adrian to the family.
Where do we go to save Adrian's life? We need the support of our family to get through this. Where can we stay so that we can be together, and Vicente can be himself with his little brother?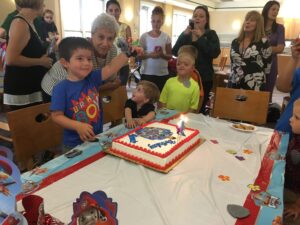 Shortly after arriving in Cleveland, Adrian was born and had surgery on his tiny heart. Their hope turned into gratitude for the doctors that saved Adrian's life, for 181 nights they were taken care of while caring for their new son, and where Vicente felt at home while being the best big brother. At the House, Vicente flourished and made friends with other kids. Together they celebrated birthdays and played outdoors… they could just be kids.
What we found at the Ronald McDonald House was more than just a place to stay, it was a community of other families going through similar circumstances yet still offering support during the most stressful time of our lives. To those that support the House, thank you!
In the months that followed, Miguel and Rosa's mothers, Amalia and Rosa, flew in from Peru and were welcomed to the Ronald McDonald House where they were able to hold Adrian for the first time. Amalia was so moved by her experience, when she returned home she began volunteering at her local Ronald McDonald House.
My family feels comfortable, secure and loved. When they are at the Ronald McDonald House, they are home.
A Ronald McDonald Family Room Perspective
Staying close to the hospital meant that Adrian and Vicente never had to miss a parent. Rosa and Miguel took turns being by Adrian's side, but still needed periodic breaks from the din of the pediatric unit. The Ronald McDonald Family Room down the hall served as that respite.
Family Room Manager Erin Goldsmith fondly recounts how Rosa stopped in every day for coffee and to chat. "Rosa was so appreciative of our services. She loved to talk about things they were able to do with Vicente—an absolute favorite was the Cleveland Zoo!" Erin also stressed that the Family Room means different things to parents. Miguel, for example, really came for quiet and respite.  "We are there for whatever that family needs: to talk, to cry, to just step away for a moment—and, like our vision says, to inspire hope when and where families need it most."
Following their six-month stay in Cleveland, the Blondet/Villacorta family returned home to Peru with Adrian in good health and Vicente the proudest brother.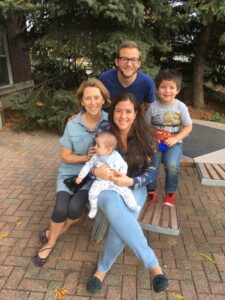 Follow-up care with Adrian's team of doctors has brought the family back to the Ronald McDonald House four times since 2017 for a total of 228 nights. Their most recent visit was in 2021, during that time Miguel and Vicente hit the open road for some father-son bonding, while Rosa and Adrian had special time of their own to bond at the Ronald McDonald House.
For Miguel, Rosa and their sons, the Ronald McDonald House will always welcome them with open arms.