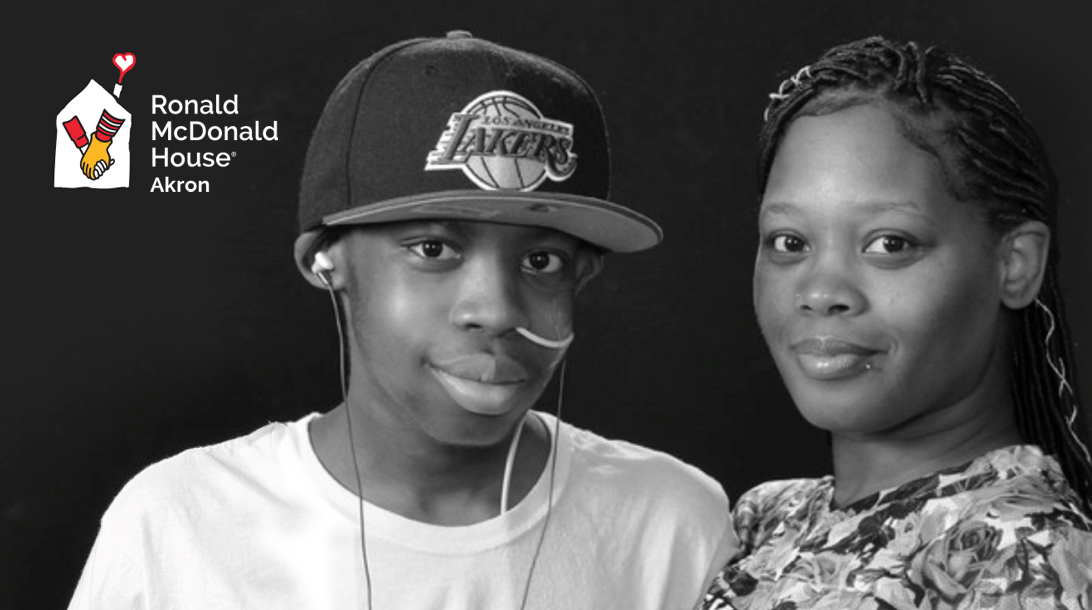 17 Jul

Service's Story
You don't meet people like this often – they were like angels on Earth.
Normally full of energy and rambunctious, 16-year-old Service Lane was not acting like himself. For a few weeks he was more tired and lethargic than normal, but his mother, Breanna, couldn't figure out what was wrong, and Service couldn't tell her because he is autistic and sometimes has trouble communicating.
In November 2018, Breanna found Service so tired he couldn't even stand up and knew she had to take him to the St. Elizabeth Boardman Hospital Emergency Room. They ran a series of blood tests and then reported that Service needed to be rushed to Akron Children's Hospital.
After more test at Akron Children's Hospital, Breanna received the news no mother wants to hear – Service had AML – acute myeloid leukemia. The diagnosis would require Service to go through chemotherapy and a bone marrow transplant, which meant he would need to stay at Akron Children's Hospital long term.
With five other children at home and only having her husband working during the treatment period, Breanna knew that staying in a hotel wouldn't be an option, which is why she felt so blessed when a nurse recommended she reach out to Ronald McDonald House Akron. She heard back from them that very same day.
"It meant the world to me," said Breanna. "We would never be able to afford to stay at a place like that. Ronald McDonald House Akron was a blessing."
The Lane's spent 6-months living at the house. When Service was getting treatments, sometimes it was Breanna by herself, and sometimes on the weekends Service's father and the rest of his siblings came to stay at the House. After his bone marrow transplant, Service stayed at the home as well.
"They always made sure he had plenty of clean, bottled water, which he needed because he couldn't drink tap water so he wouldn't risk his immune system," shared Breanna. "When I told the staff that the only thing Service wanted to eat was TV dinners, they went out and bought him all kinds of dinners for him to eat."
Breanna and her husband only had one car that they shared and her husband needed it to get to and from work every day, so Breanna was grateful when the Ronald McDonald House Akron staff would get her and her family anything they needed.
"Staying at the house, we didn't have to worry about much,' said Breanna. "The room was amazing, I never had to worry about washing linens, we didn't have to pay for the delicious dinner that was served every day, and the staff gave me the time I needed for myself."
As for her favorite thing about the house? "Dinnertime was my favorite. All the families got together, met each other and shared their stories," said Breanna. "People would thank me for telling my story and it was comforting to hear their stories too. It was great to meet other people with a big heart – you don't see that very often."
Thankfully for the Lane family, everything went as planned and Service is now in remission. But for Breanna, she will never forget her time at the Ronald McDonald House Akron.
"It meant the world to me to be able to stay close to Service," she said. "Now, anytime I see a chance to give back, I donate – even if it's just a few dollars."
Stories like this put the mission of the Ronald McDonald House Akron into perspective – the House helps real people and real families like the Lanes. The House's operations are 98% funded by the donations of generous people like you. A little bit can go far – Find out how you can help here.
Other ways you can help: