03 Nov

Milestone Moments: Cameron is Three Years Cancer-Free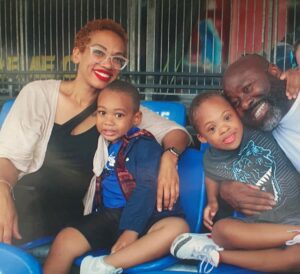 The Brown-Peete family has a lot to celebrate this fall as leukemia warrior, Cameron, is officially three years cancer-free and off to Kindergarten.
We first met Cameron in 2019 when he was just three months old. He had been diagnosed with Down Syndrome and a heart condition that required surgery. His mother, grandmother, and three of his older siblings all spent a week at the Akron Ronald McDonald House while Cameron was recovering from his operation.
AN UNEXPECTED RETURN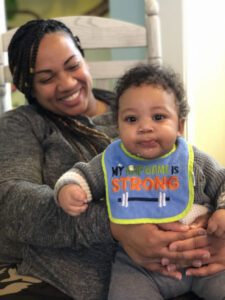 Less than 2 years later, the Brown-Peete family found themselves back in the care of RMHC NEO when Cameron was diagnosed with leukemia. He would need several months of inpatient treatment. At the same time, Cameron's newborn brother Kaiden was given a diagnosis of sickle cell disease. Both boys were admitted to a Cleveland hospital where they would receive life-saving treatment in the same unit.
The Brown-Peete family spent the next 10 months in the Cleveland Ronald McDonald House. At such a difficult time, with so much uncertainty, they were just thankful to all be together. "It was great to all be together when my brother was sick. When we visited him at the hospital, he was always smiling and happy to see us," recounted Cameron's older brother DaViano.
Everything we went through was made easier by the Ronald McDonald House. It was a very emotional time for me and my family, and I really don't think we could have done it without their support and the connections we made with other families in the House. It became home for us.
The family celebrated the end of Cameron's in-patient leukemia treatment in August 2020, and returned home after 291 days in Cleveland.
COMING BACK TO GIVE BACK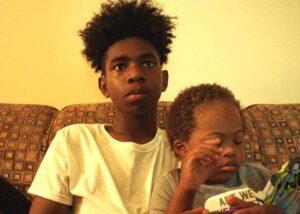 While in Cleveland for the filming, Cameron's older brother DaViano shared his personal story about what the Ronald McDonald House meant to him as the sibling of children battling illness.
The story was originally featured on RMHC Global's website, and shared in our blog "A Brother's Love."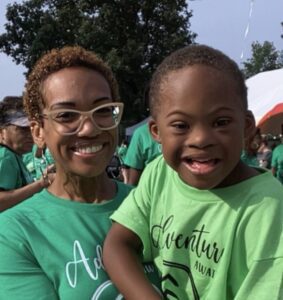 THRIVING AT LIFE
This past September marked three years of Cameron being cancer-free. He is now a thriving kindergartner and recently started attending a cancer survivorship clinic. Once considered fully non-verbal, Cameron is beginning to communicate in words and sign-language. His brother Kaiden has a lifelong journey ahead with sickle-cell disease, but he is responding to medication and doing very well.
Thanks to the generosity of donors like you, we can help the Brown-Peete family–and many others–through some of the most difficult times of their lives.
DONATE NOW
Your gift today ensures we can support more families tomorrow.